Try Something New - Week 6
Sunday
Storm Ciara landed on Sunday, so after an early dog walk, the day was not the kind of day where stepping outside looked like an enticing prospect. After the natural skincare workshop I'd revisited my book and highlighted a few new recipes to try. The first of those was the 'Rejuvenating Argan oil & rose facial balm'. The facial oil I've been using, also from this book, had almost run out and wouldn't last the week, so a perfect time to make a new one. It was a little more involved to make than other recipes I've tried - which have mainly been oils or scrubs - but the instructions were easy to follow. It got a bit messy as I poured it into the jar so I'll try and pick a more appropriately sized one next time.
Wednesday
Another visit to the Phoenix Art Gallery. This time to see the second part of H_A_R_D_P_A_I_N_T_I_N_G_x2. I feel very fortunate to have a few art galleries a short walk from the office. I very much enjoyed the work by Rana Begum and Stig Evans. Both caught my eye for different reasons.
Rana Begum - I enjoyed the different experience depending on where I was positioned in relation to the work.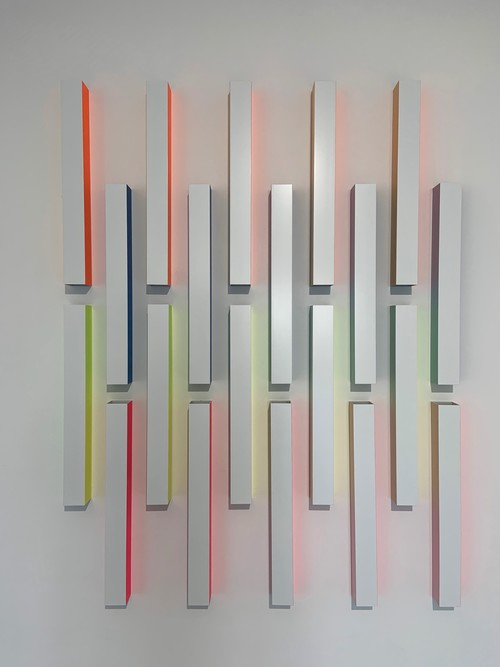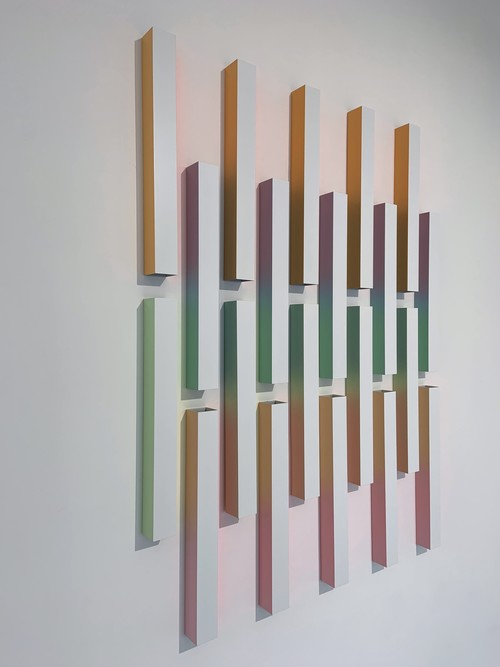 Stig Evans - I love that that my eyes tried to bring this work into focus.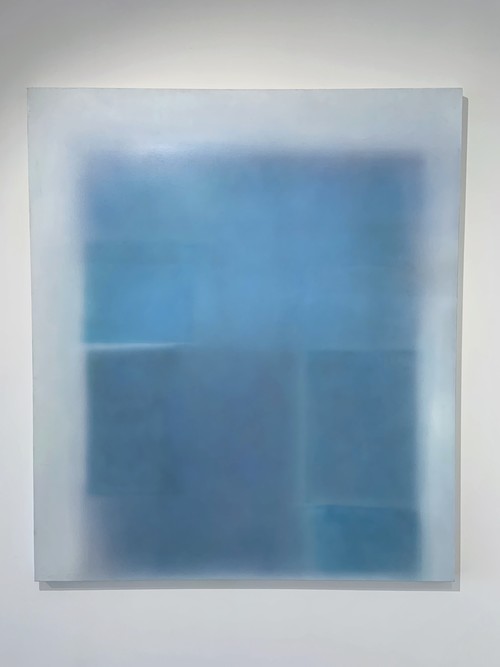 On the way back to the office, I popped into Real Patisserie to pick up a baguette for my lunch. While I was there, the lady brought some lovely looking treats to the counter in front of me. Well, it would have been rude not to try one. So myself and the lady who I sit next to gave the 'vegan fruit oaties' a fair trial. They were a cross between a flapjack and a crumble. Both of which I love. And they're vegan, so they must have been healthy right!?!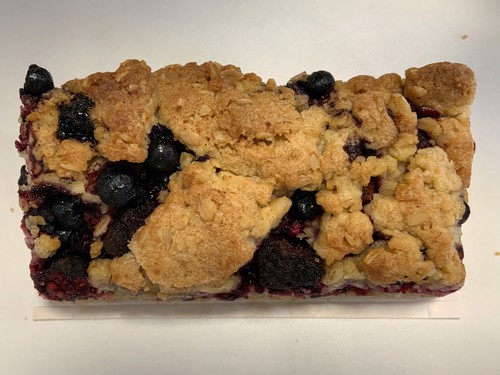 Thursday
We went to see Ghost Stories at the Theatre Royal. This was the first time I'd seen a play that I'd previously seen as a film. Especially considering the film was made from the play in the first place. Anyway, Ghost Stories was excellent. If you get a chance to see it, do.
Friday
I attended the Youth Strike for climate march in Brighton. I've never been able to attend one before but I didn't have much I needed to do on Friday and so I thought I'd go and show my support. It was a smaller gathering than I'd expected - there were problems with children getting time off school - which meant that I felt my presence did at least add to the numbers a little. I was fortunate to bump into a lady I know through choir and so had lovely company as well.
Saturday
Earlier in the week I'd left Richard with my two biscuit/cookie baking books and asked him if he'll like to nominate a biscuit for me to make over the weekend. He opted for the Custard Cream recipe from Bake it better Biscuits. I've never made custard creams before. I've never made any cream biscuits before. I've also been steering away from biscuits that need rolling out. I've been opting for the easier cookie style approach of "get a tablespoon of mixture, roll it into a ball, put it on a baking tray". But these were what Richard wanted me to try, and he was excited by the prospect of having home made custard creams. So that's what happened. The biscuit element was actually quite easy to make. It was only the rolling out aspect that was tricky, and I think that was more my reluctance than anything else. I got to use my decorative rolling pin too, which is how they've got little robots embossed on them. The biscuits baked well, the cream was easy to make, and the assembly was ok though I did lose one biscuit as it crumbled away. Still, that made make it a great candidate to be eaten first!
The result is a collection of 20 tasty, short, cream-filled biscuits. I don't think they will last very long!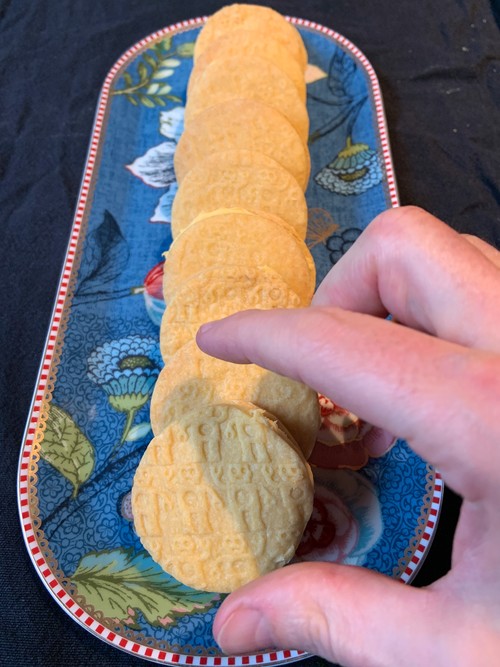 For other Try Something New posts, and the explanation of this project/intention, visit this page.
comments powered by

Disqus