On the 2nd of May 2021, I started a virtual Lands End to John O'Groats walking challenge. Today, at the end of May, I have covered 117.01 miles - or a little over 13% of the route. I've been through Cornwall and am currently (virtually) in Devon.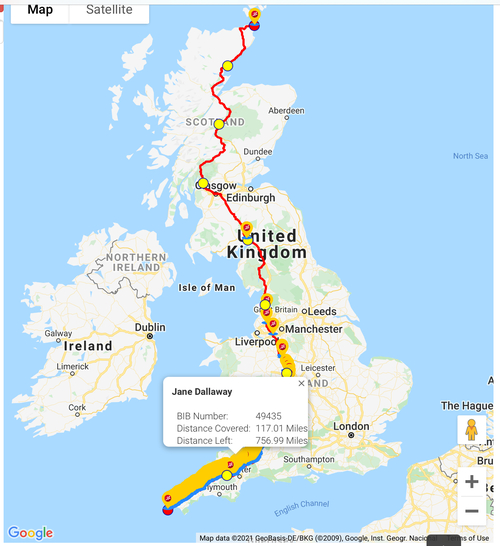 This started because I wanted to do something to mark the final year of my 40s. I didn't necessarily intend it to be a walking challenge. But an article in a newspaper, which I was using to protect the table while playing with clay stayed in my mind as I found myself wondering about it. I did a bit of research and discovered this one which started a few days after my 49th birthday. It has a map that gets updated with progress, sends me virtual postcards and, assuming I make it to (virtual) John O'Groats before the 1st of May next year then I get a medal.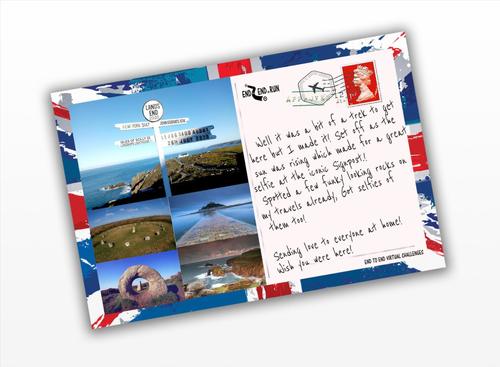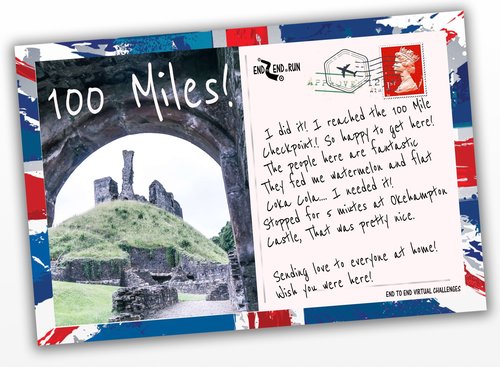 My rules, for myself, are:
Walks that are purely about getting the dog some exercise don't count
Walks that are about exercise or exploring (with or without the dog) do count
Events that are outside count (so I've counted a couple of Brighton Festival events this month)
The intention is to push me to walk a little further and a little more often. I'm pretty active as it is, but this has made me go for a walk after work, or take the train to Shoreham and walk home. And that feels good.
Seeing the map update and trying to work out what county I'm in has been surprisingly fun. A couple of friends suggested I eat something from the county I'm in while I'm there. This is why I've ended up baking Cornish fairings and Devonshire honey cake. I make no promises that I'll continue to bake county-appropriate items as I progress!
comments powered by

Disqus