Try Something New - Week 7
Sunday
Every Sunday, I do a quick review of the week before. It is little more than taking my notebook and pulling out the notes I've made every day into a mind map. This is mainly to remind myself of what I've done and who I've done it with. This week I tried something new and split it into the categories that I use to plan and to try and balance my week - physical, mental, emotional, relational and spiritual. For some reason, it had never occurred to me to review my week against the same categories as I use for planning. It was enlightening and showed me that I'd had a reasonably balanced week.
Monday
After a little over 18 months contracting for eConsult, I've taken a permanent job as Head of Quality Assurance. Monday was my first day in the post. It was much the same as any other Monday which feels reassuring.
Wednesday
Another trip to Phoenix Art Space. This time to see Antonia Thompson's exhibition. Lots of flashes of colour in many of the works. And great, evocative titles. As is often the way one picture caught my eye "Beyond the white out" which I found really peaceful and serene. It made me want to be in the mountains watching the clouds form in a valley below my feet. Lovely stuff.
I don't think the photo does it justice. Go and see it in real life!
Friday
I met a friend for a coffee at BackWood, a place I've been meaning to visit for ages. A lovely coffee, a friendly vibe, and within easy lunchtime walking distance of the office for a work day lunch.
Saturday
A while ago a friend mentioned that somebody had made her some wax wraps for Christmas and that they seemed quite easy to make. This week as I transported a couple of the custard creams I'd made last weekend into the office, I looked at how I'd wrapped them. Tinfoil. Not a reusable or a particularly good use of material. So I did a bit of research, found this set of instructions and decided to give it a go. I still have a lot of material in a box from the days when I did more sewing projects. I have beeswax left over from making the facial balm the other week, and so I thought I'd give it a go. A lot of the wax wraps I've seen in shops are quite sticky - so that they can stick to themselves similar to cling film. I already have some silicon lids that I use to cover bowls and things and so wasn't sure I needed the stickiness for a first attempt. I decided to make little bags which could be sealed with a wooden peg. The recipes I'd found were all a bit vague about how much wax to use, so I experimented. I've declared these as prototype bags to learn from all around. I have lots of material. I can get more wax. If we find them useful and useable, I can make more. In this instance, I've made one landscape, and one portrait bag and the plan is to give them a go over the next couple of weeks and see how we get on.
From a making perspective, there are a couple of things to remember for next time. Firstly that the material I chose has a pattern that runs at a high temperature. Secondly that the wax I had was yellow and so turned the fabric slightly yellow as well.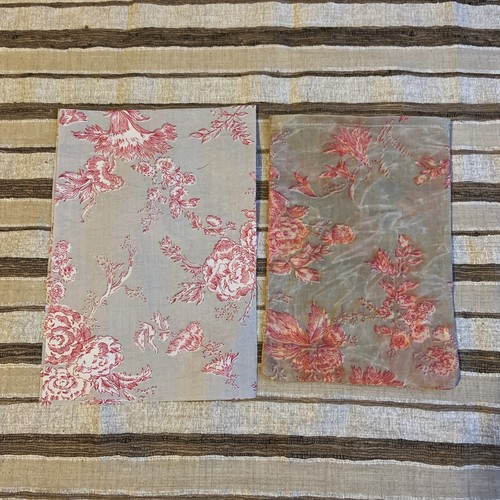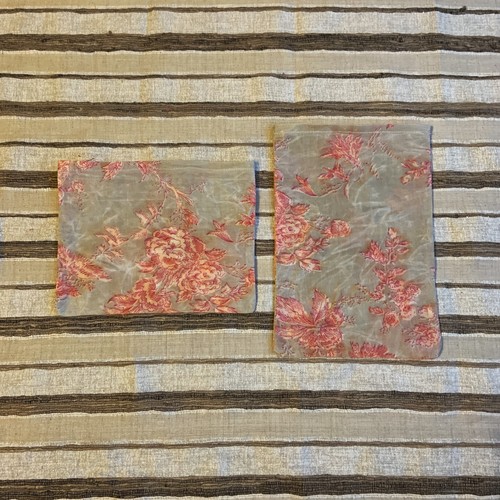 For other Try Something New posts, and the explanation of this project/intention, visit this page.
comments powered by

Disqus