Try Something New - Week 27
Monday
Another week, another type of flatbread. This time tortillas from a recipe book I've owned for years. What's great about these is that they only need 15 minutes of resting time, meaning that they have potential as a last-minute flatbread option. I do, however, need to work on my 'rolling things into a circle' technique.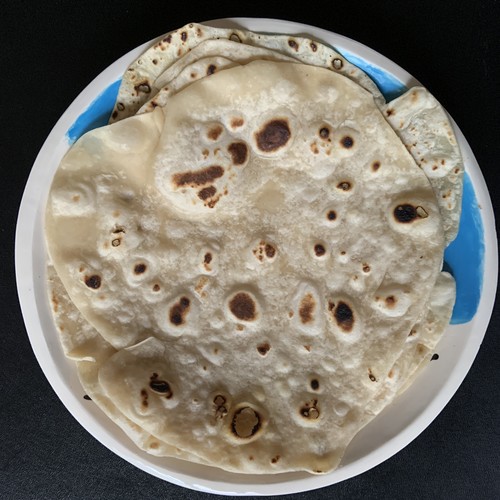 Friday
On Friday, I had a lovely trip to Glyndbourne gardens with a friend. I've been to Glyndebourne once before, to see Madama Butterfly in October 2016. As it was October, there wasn't a lot going on in the gardens themselves. So this was the first time I'd had an opportunity to have a proper wander around, and to sample one of their afternoon teas.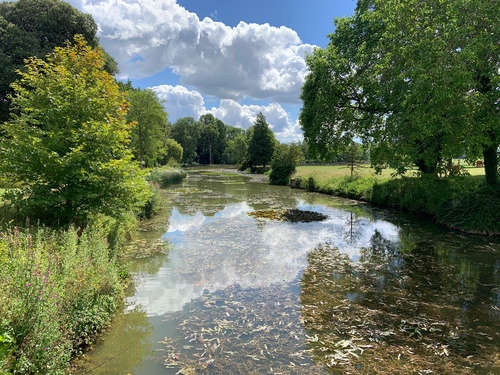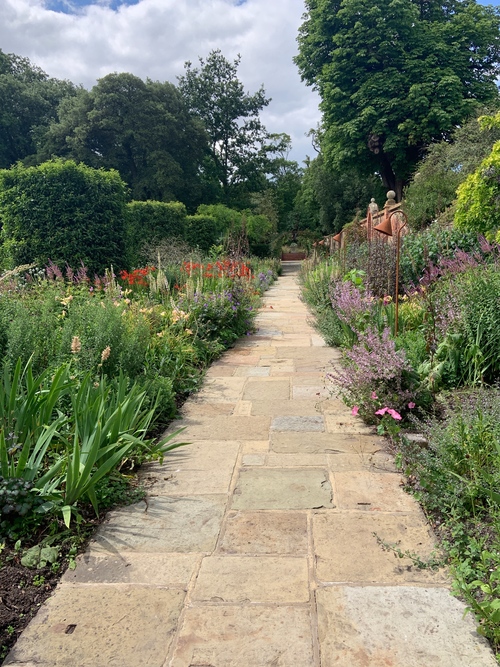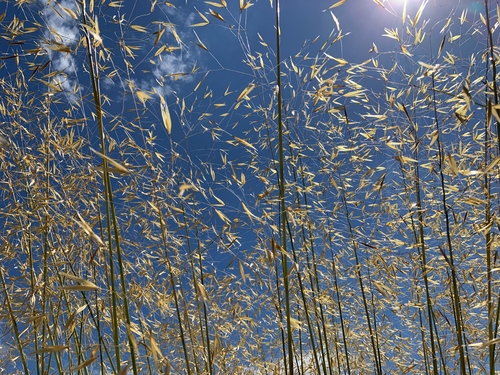 Saturday
I've been making my own granola for quite some time now. Having had successes with lots of the "how to cook the perfect" recipes, I thought I'd give the granola recipe a try. It was an easy to follow recipe, and the addition of the egg white really does make it clump together a bit more. I've nibbled on bits of the finished granola, and it seems to have a good flavour and consistency. I'll find out more next week when I eat it as my breakfast.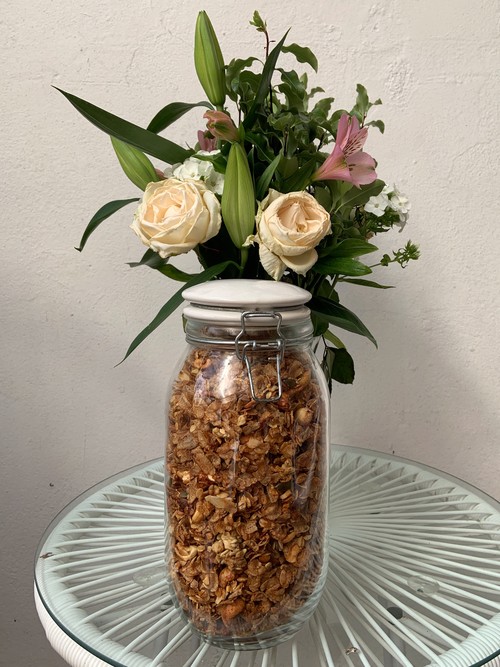 I also tried out another recipe from the National Trust book of scones. This time the cherry and almond scones. Which I had with clotted cream and raspberry jam - aiming for a Cherry Bakewell vibe. I didn't get much almond flavour from the scone - the 'couple of drops' of almond essence might be a bit too light for me - but I very much enjoyed the texture of the flaked almonds on the top. It is a good recipe worth repeating, but probably with a little more almond essence in it next time.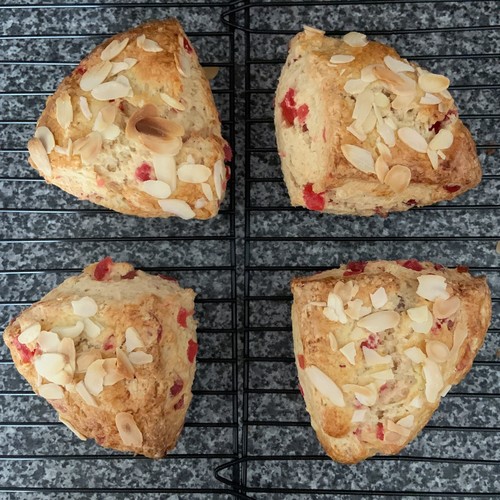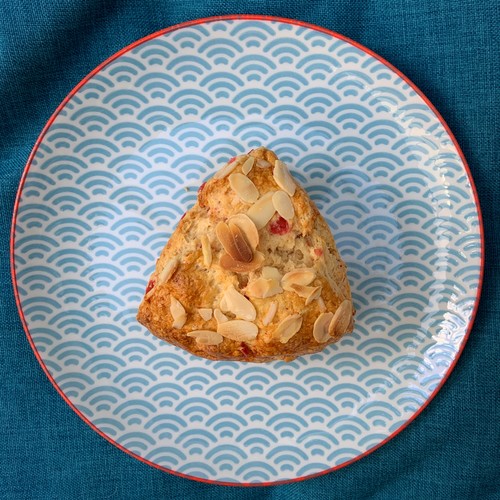 For more Try Something New posts, and the explanation of this project/intention, visit this page.
comments powered by

Disqus