Try Something New - Week 23
Sunday
Sunday brought another type of flatbread to try - naan. And it brought another success. It tasted like naan. It behaved like naan. Happy days!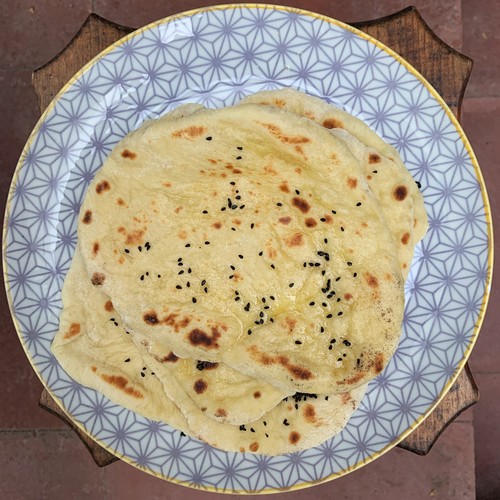 Monday
After buying myself a bouquet the other week, I spotted an article about Freddie's Flowers. And I then realised that a friend gets them and has been enjoying them. So, while I'm spending most of my time at home, I thought I'd sign up. My first flowers arrived on Monday. And have bloomed as the week has progressed. I'm pleased with them and look forward to my next delivery. If you like the idea and want to sign up and get a free box, I have a magic code - JaneD865.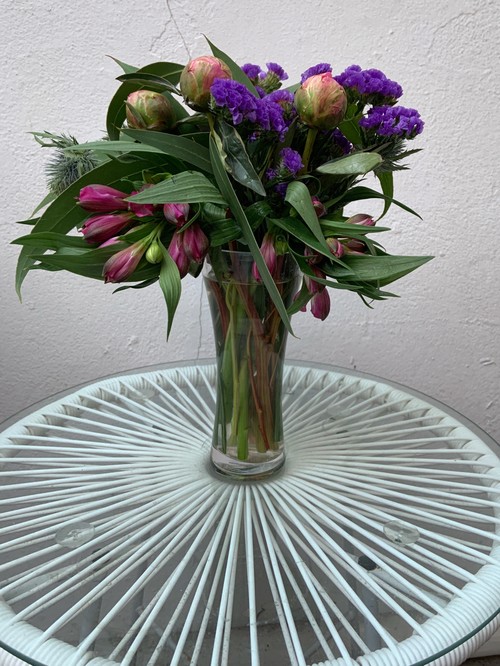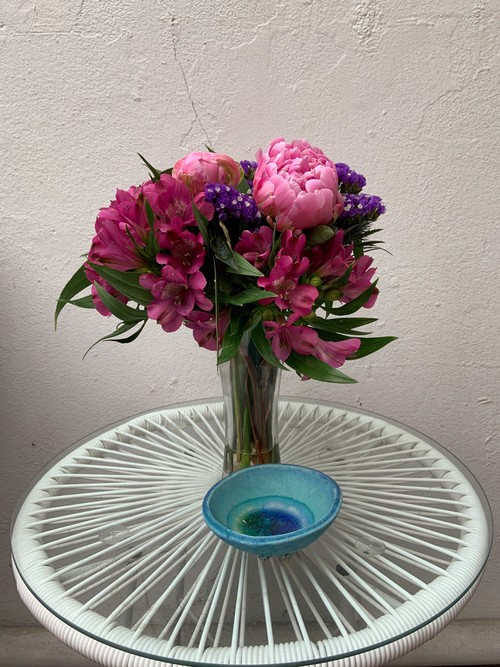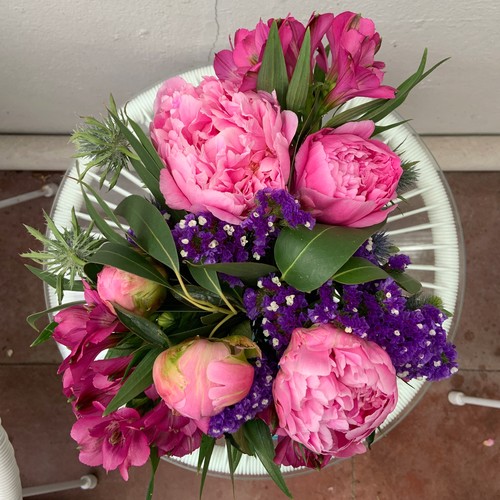 Friday
I 'visited' The Fan Museum. I'd never even heard of The Fan Museum before I got art fund membership. When I looked at the various museums I could get access to; it stood out as something obscure and curious. And so I planned to go. COVID got in the way, so instead I visited their Street Fans exhibition on my iPad sitting at home instead. A lovely thing, well worth a 'visit'. (Other exhibitions are available as well)
Saturday
Richard is a fan of a Victoria Sponge cake. While wondering what to bake using raspberries last weekend, he suggested a sponge. In the event, I made a raspberry and white chocolate cookie tray bake. But I thought I'd do respond to his plea this weekend. I don't have a go-to recipe. I have used my Mum's handwritten recipe from her recipe book before which is lovely to do from a remembrance perspective, but I fancied trying something different. Having had success with a couple of the Guardian's "How to make a perfect" recipe in recent weeks I took a look and found this. And so that was what I followed. I loved the idea of using the weight of the eggs to determine how much butter, flour and sugar to use. I've often wondered about how different the result could be based on the size of eggs, or other ingredients, described in the format of '3 eggs'. The buttercream using double cream makes a softer finish. The only disappointment was that one of the cakes sank in the middle. I blame my uneven oven - which I noted when making the traybake last weekend. Still, the sinkhole has become a jam and buttercream reservoir, and nobody objects to one of those. At least Richard certainly doesn't.
We watched "Days of the Bagnold Summer", and a Q+A afterwards, as part of the Cheltenham International Film Festival. Fabrica have been sending regular emails to Richard about how they're getting on and what they're doing. In the most recent one, they included a link to the Cheltenham Film Festival and a discount code to get 20% off a film. I enjoy films but not enough to travel somewhere to take part in a film festival. So this is another experience I've only had because of the situation we all find ourselves in.
For more Try Something New posts, and the explanation of this project/intention, visit this page.
comments powered by

Disqus