Try Something New - Week 18
Sunday
I did the second part of the flatbread baking I mentioned last week. Despite some moments feeling that the dough was too sticky and wet and couldn't possibly be right, it turned out well. Lovely, light and fluffy. This is an interesting recipe in that it took 26 or so hours from start to finish, but probably 30 minutes, at the most, of actual doing. Most of the time was waiting while the dough rested.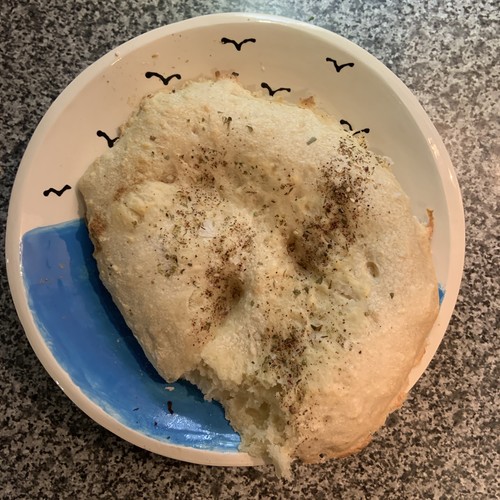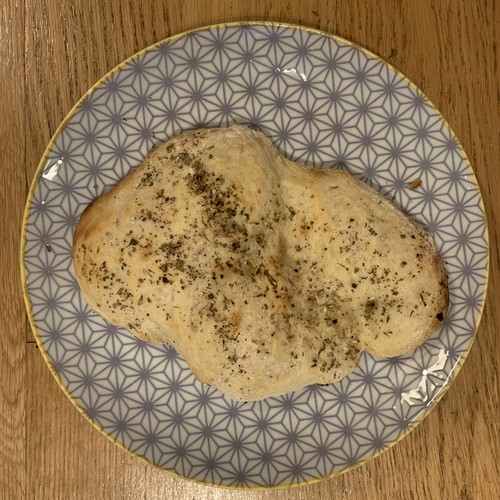 Thursday
A newsletter I subscribe to mentioned Down Dog in it. It is an app that provides a customised yoga session based on length of time, level, and areas on which one wishes to focus. It is free to use until the beginning of June as a lockdown perk. I use an app on my computer to remind me to take breaks - it forces me to take 15-second breaks every 15 minutes (that's how I've configured it) and 5 minute breaks every 1.5 hours. During one of those 5-minute breaks, I did a Down Dog yoga programme. It worked well so I'll give it another try next week.
Friday
During the week, I'd made a lot of use of the various bags of fresh herbs we had in the fridge. The only herb I have growing in my garden space at the moment is mint. And that's mainly because it is incredibly hardy and doesn't mind having the dog lie on it from time to time. I thought that in this weeks grocery order I'd add a herb in a pot and see how I got on with that. I then got to wondering where best to put it and wondered about a herb-based hanging basket. I think some of the garden centre/DIY shops are open now, but I have no real wish to find out, so I thought I'd improvise, and so found this easy macrame plant hanger tutorial. It took me about a quarter of an hour to knock this one up. It might not last that long, but it should be long enough to know if I have any capacity for keeping herbs alive. If I do, then I might come back to the hanging basket idea in due course, but for the moment I've given my parsley a home.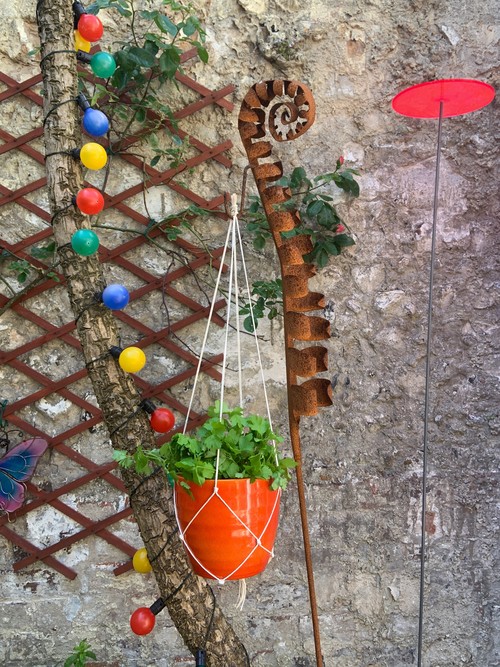 I also made myself a new eye serum - the Fortifying & Soothing Eye Serum - from my 200 Home-made Treatments for Natural Beauty book. I've made, and been using, the Basic Eye Serum from this book for quite some time now so thought it was worth experimenting with a different concoction.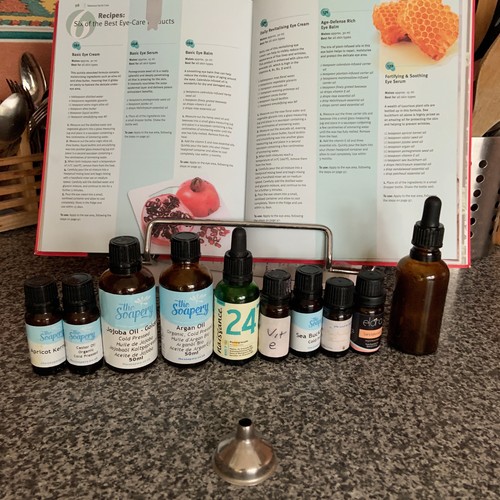 I made more flatbread using the recipe I tried last weekend. This time I brushed it with garlic, olive oil and parsley to be an accompaniment to a new meal - Clear out the fridge pasta bake. We sometimes have a few sad-looking veggies by the time we get our fresh delivery on Thursday from Barcombe. This proved to be an excellent way to use them up, and I was excited to find a simple 'use up all the things' recipe. And I do mean excited. That's what lockdown means for me at the moment — excitement about food. I'd already scaled the recipe down to make two flatbreads, and didn't want to mess around further to only make one, so I baked a second bread to eat on Saturday. I was curious to see how it would be cooled and a day old, and I was happy to discover that it was just fine.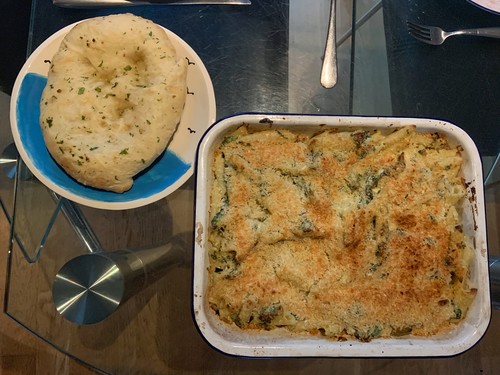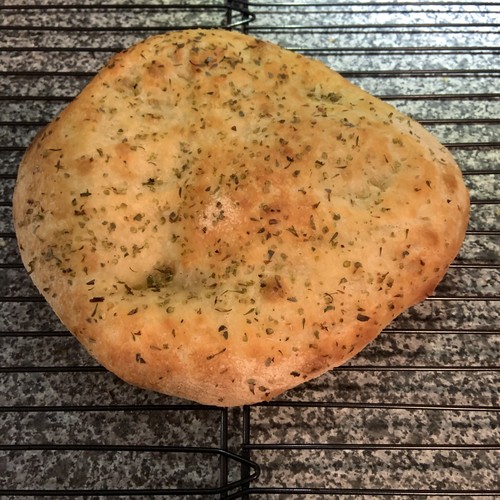 Friday and Saturday
I made more cookies from the usual book. This time Chai. A great set of flavours, something a little different from the regular chocolate chip cookie, and including milk chocolate chips for the first time. One of the things I enjoy about the cookies in this book is that they benefit from an overnight rest in the fridge. I like opening my fridge and seeing cookie dough, or more recently bread dough, resting and taking time to settle ready to be baked.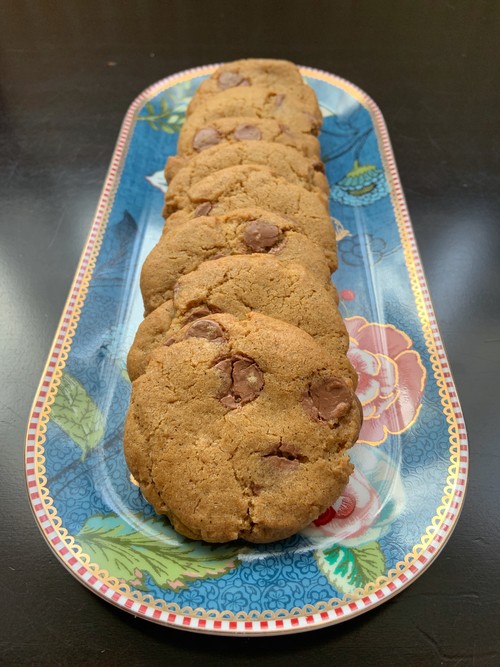 Saturday
I attended some of a virtual book festival. I've never been to any form of literary festival, but I have been to individual book events as part of the Brighton Festival. For me, a virtual book festival has been a great introduction to the concept. I've watched one talk so far, and will probably try and watch another one or two over the next few days.
For more Try Something New posts, and the explanation of this project/intention, visit this page.
comments powered by

Disqus