After the counting trees experiment before Christmas, I've continued to try and vary the route I walk to work. And some days I choose to walk down Trafalgar Lane, which often has some lovely art. I spotted this adorable giraffe with gorgeous eyelashes, and it made me smile.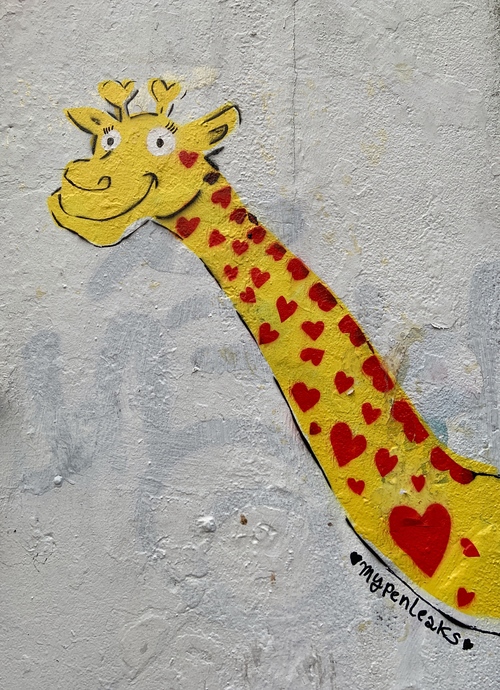 I found the artist, mypenleaks, on instagram and took a look at his profile. I love what he's written
I draw silly cartoons in Brighton because it makes me feel cheerful.
This particular example made me feel cheerful as well! Thank you mypenleaks
comments powered by

Disqus