See Portraits, Be Portraits
On Tuesday I decided to have a mooch around Brighton Museum. Not to see anything in particular. Just because I hadn't been for a while and it's a nice place to spend some time. I arrived just after a Bitesized talk had started so decided not to interrupt and headed into a nearby gallery instead. The gallery contained a collection of portraits, and despite knowing that portraits aren't my favourite form of painting, I thought I'd give them a chance. And I loved the exhibition. Not entirely because of the paintings. But because of the accessibility of the art. This exhibition has been curated with the idea of being engaging.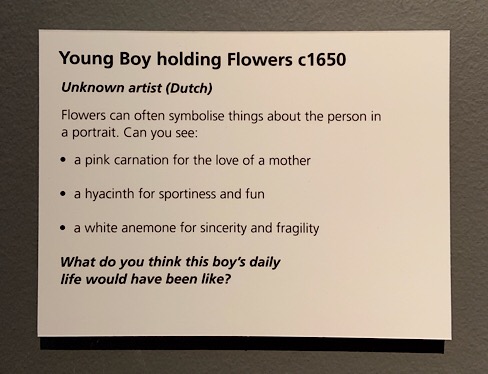 Reading the blurb, it tells me that it has been co-curated by art teachers at local schools. I guess that they are responsible for the lovely little action prompts at the bottom of the information panels for the paintings. Like this one "What do you think this boy's daily life would have been like?".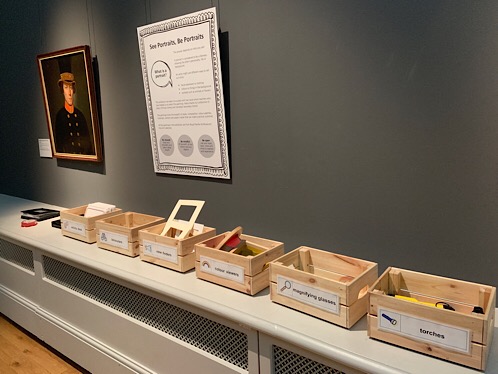 There are also some accessories provided to help get a different perspective, or to explore deeper. Things like binoculars, magnifying glasses, coloured sheets, torches. And there are activity cards too with ideas for things to do on them. Things like:
Describe one of the pictures using only 3 words
Pretend with a friend you are one of the people in the paintings and answer each other's questions
Time yourself and look at something for two minutes
Think of a person that would like one of the pictures and write them a short letter about why it made you think of them
Find your favourite thing and tell your partner why
Find your least favourite thing in the gallery and tell the person you are with

And I love these. They're very much along the line of the questions in the guide book from the Yorkshire Sculpture Park that I so enjoyed reading and considering.
I was fortunate with my timing as I had the gallery to myself for half an hour or so, and so I wandered around with a magnifying glass exploring the brush strokes, blemishes, and details that I wouldn't have spotted from further away. I know this is aimed at children, but I found it a really playful way to explore the paintings, and I felt like I'd been given permission to look at things a bit differently. More of this kind of thing, please!
comments powered by

Disqus