4 more months of Plastic free bodycare
I've meant to write this post for the past month. So it is four months on rather than the originally planned three. Better late than never though I hope. I've used the same headlines as last time. So here goes…
Body lotion
I did, as I alluded to last time, order one of these via Etsy. Actually, I bought two as the postage and packaging was as much as the bar. They are a good product. And I would buy more. Except that I started making my own. They're not as refined as these yet but I'm enjoying the learning process, and that counts for quite a lot.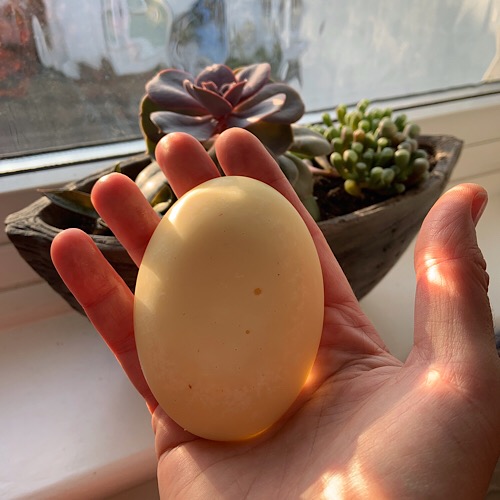 Shampoo and Conditioner
I bought a WideEye shampoo bar - and I've loved it. It's a lovely fragrance, a beautiful product. I've kept it in its travel tin, and it hasn't gone soggy or changed consistency as I've been using it. I will buy another one.
I'm on to my second of the Lush Big conditioner bars. They are ok , but I don't love them. The first one went a bit soggy as I used it. They do add volume to my hair but don't leave it feeling as smooth as I'd like. So I've just done a bit of research and, with the help of this article, discovered these and ordered one. I'll report back.
Shower Products
For Richard's birthday, I bought him a WideEye Aqua Karma Butter Soap. It hit the sweet spot between being foamy, feeling soft, and not leaving any soapy residue in the shower. It also smelt lovely. Since that we've tried the Marigold Butter Soap and the Spiced Butter Soap. I've liked them all, though I feel that the Spiced one would be a better match for autumn/winter than spring/summer. I like that there are still a lot of different varieties in their range for me to try out. And I fully intend to do just that.
I've also used a couple of Lush shower bombs, and still have one in reserve. As I don't have a bath, I love this playful way of getting a similar effect to the fun of a bath bomb.
Facial products
One thing that I don't want to compromise on is my day moisturiser, I like a light one with a substantial SPF in it, so at the moment that is still plastic wrapped. But I figure that I don't have to remove all the plastic. And that any I do remove is good.
I have been trying out the Lush facial moisturisers as nightime products. The first one I tried was the Argan oil version. It was too honey smelling for me as a bedtime product. One problem I have with Lush in general is working out what a product actually smells like when I'm in the store against the background of Lush store smell. Fortunately for me, they brought some of their naked items to an event I attended, and I got to smell them in a more isolated manner. So I'm currently using Light touch which has a much more calming scent and which I like a lot.
Thanks to this book I'm currently using a basic eye serum I've made from pomegranate seed oil, jojoba oil and Helichrysum essential oil. I've got this stored in a small aluminium tin, and it seems to be working out ok. I've got a few more recipes marked out to give a try to once my current products have ran out, probably starting with a cleanser.
Other items
I finished my bag of cotton wool a while ago and realised that one of the only things I still used it for was removing nail varnish. That didn't feel like a good reason to use plastic and cotton. And then one day, when visiting Harriet's of Hove, I spotted some Reusable Nail Polish Remover Wipes. So I bought them. They are just squares of bamboo felt. I wash them once used, and they live to fight another day. The nail varnish residue doesn't come off the felt completely, but it is soft and reusable, and I've still only used the first pad a few times. A great idea that I'm pleased to have discovered.
Birthday gifts
I'm very fortunate to have friends who indulge me. So I received a lovely package of goodies from Plastic Free Zone from one friend, a book, some UpCircle repurposed coffee grounds products, some evolve organic beauty samples and some reusable makeup removal pads from another friend, and a voucher for a workshop and some bath truffles from a third friend. As I write this, I realise that, except for the book, I haven't tried any of them yet. I plan to take them away with me when I head off on holiday, and I have time to savour them.
So there we have it, a rundown of everything (I think) that I've tried over the past four months. The conditioner is the most 'work in progress' out of all of them at the moment. One of the things I keep coming back to is the combination of natural and plastic free. I don't want to give up plastic and then be forced to used hugely synthetic products. So I'm still trying to achieve a balance there. But, above all, I'm still finding it all interesting and a fun experiment.
comments powered by

Disqus