I've been writing down 3 things I'm grateful for every day for years now - it's something I started doing a few months after my Mum died. A quick search of my blog tells me it was April 2015 so my memory wasn't far off.
I thought for 2023 I'd transcribe them at the end of every month so that I had them available for whatever I could think of doing with them.
So I thought I'd start with a word cloud. I'm not sure how frequently Skitters got a mention in previous months, but it's nice to see her name shining there for the last month she was with us.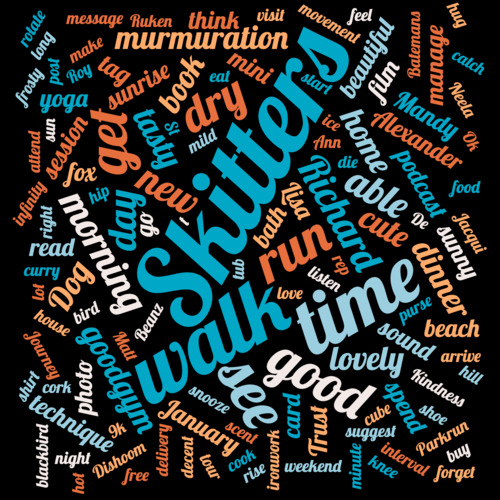 comments powered by

Disqus