On Wednesday, we had to say a sudden Goodbye to Skitters.
She'd been in our lives for almost 14 years. It is as I suddenly realised yesterday, over a quarter of my life - no wonder I feel her loss so keenly. It is also long enough that some of our friend's children don't know of us as a couple. They only know of us as a two-human, one-dog pack. The news seems to have shaken those families almost as much as it has us.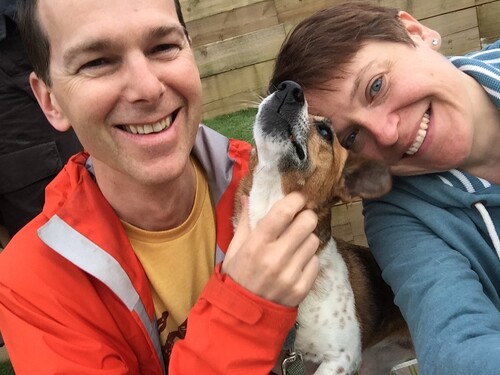 I miss the sound of her in the house. Even if she wasn't in the same room as me, I could often hear her - the tip tap of her claws on the wooden floor, the sound of various pieces of furniture as she climbed on and off, and sometimes the delightful sound of her sleep woofing 😍
Over recent months she has taken herself off to a sleeping space for quite a lot of the day - she was an old lady of 15 plus - but in a morning she was still up for a cuddle. She would arrive at the side of the bed and we'd lift her up. She'd settle herself down and snooze next to us giving us a chance to stroke her velvety ears or the soft fur on her chest. Gorgeous moments.
We started taking her to hydrotherapy in August last year to help her with her arthritis, and it did seem to give her a boost. We tried a new drug for her just before Christmas, and that, combined with a hydro session last Saturday, meant that our walk with her on Sunday in Stanmer Park, our final proper walk as it turned out, was a good one.
I'm grateful that she didn't suffer for long and that we both got to be with her, holding her, comforting her, stroking those velvety ears and soft fur as her life came to an end. She always preferred having both her humans with her.
We've both spent the past couple of days looking through photos and videos of her. Here are some of my current favourites.
She loved an adventurous explore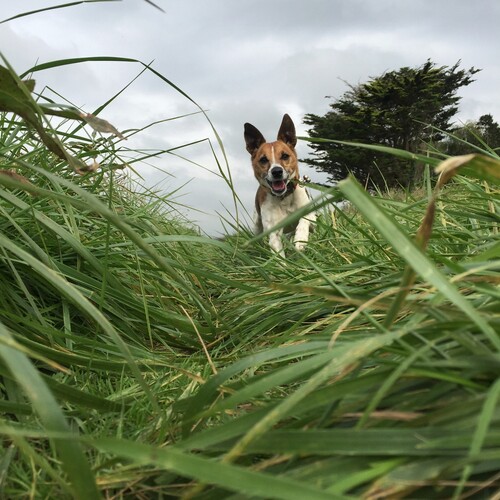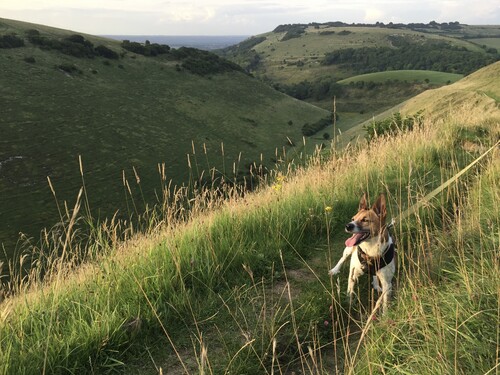 I have so many photos of her sleeping. She was a cute sleeper. Those paws 😍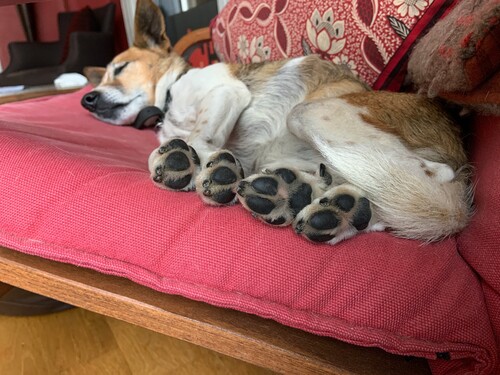 If there was sunshine to find, she'd find it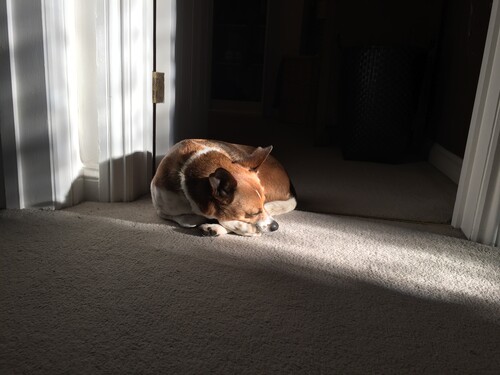 This was Tuesday morning, the view from my desk 😍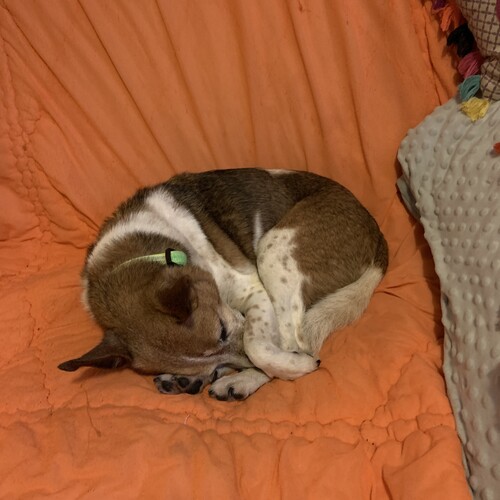 comments powered by

Disqus