Week four of my Deliberate Downtime. I'm settling into it well. As a friend asked on Tuesday over lunch "Jane, are you going to be ready to change gear at the start of next year?" The honest answer is I don't know. This time is proving incredibly valuable to understand myself, to learn how I react and act when the noise of work busyness is removed from the equation. When I had time off between Madgex and Argyll, I was actively looking for work, and so I didn't have this sense of 'going with the flow'. I'm enjoying it.
This week I learned that I can use busyness, even away from the work environment, as an avoidance technique. It could be a scary task or some reflecting that I need to do, but I can make myself too busy to take the time. Even when I'd spotted what I was doing, I spent time reflecting on why I was avoiding it, rather than just doing it. My reflection exercise wasn't as foolish as it sounds, tho, as I uncovered a couple of recurrent themes which enabled me to remove those blockers and just do it! (I have now done the thing I was resisting and, as with most similar tasks, it wasn't as scary as I thought!)
I've also been thinking about the dimensions that choir brings to my life. My default learning mode is visual, so I read a lot, write notes, draw pictures. As I can't sight-read music, this isn't going to help me learn the songs. So I have to learn by listening, usually while following the notes on the sheet music, and by repetition and whether the notes 'feel' right. This is a wonderful, stretching, exercise. And then there is the social side of our choir. During week 4 of my downtime, I deliberately saw people from choir on four days and bumped into someone on another day. Joining the choir has transformed my experience of living in Brighton.
I visited the Natural History Museum in London on Wednesday with a (non-choir!) friend. I always forget just how magnificent and cathedralesque that building is. I love the decorative features - the carved monkeys climbing up the stone pillars, the roof tiles - and the sheer scale of it. Breathtaking. The Wildlife Photographer of the Year exhibition is no less impressive. Some beautiful imagery. Some to make the heart sing. Some to make it sting. All presented in gentle, appropriately lit surroundings. Well worth a visit.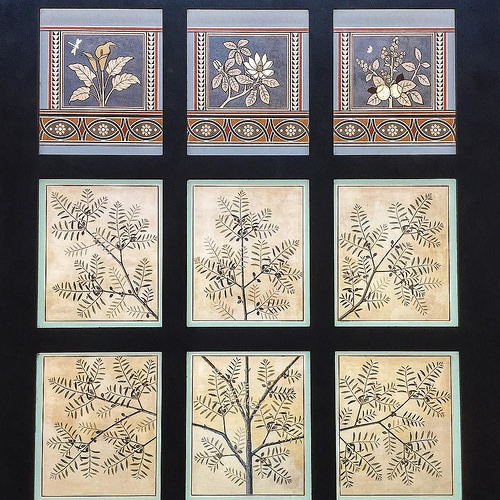 comments powered by

Disqus