Christmas gift: WP62/WP63 - a scarf for a friend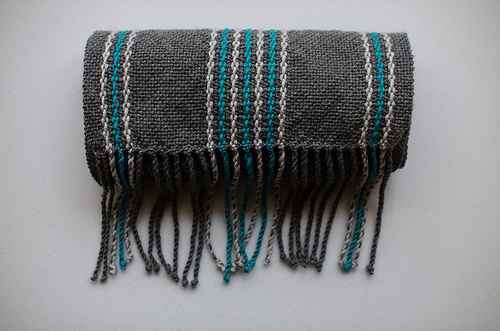 When I was thinking of Christmas gifts for people I thought it was about time I made someone a scarf. This would be my first gift of this scale and so I gave it some careful consideration. And in the end it took me two attempts to get a scarf I was happy enough with to be a gift. It was a bit nervewracking to be honest. I'm kind of glad I posted the present off and I didn't have to watch her face in case she wasn't impressed.
Both scarves were based around the simple pick up pattern - 1/3 warp floats. (Yes, another one from The Weavers Idea book.) But the yarns were different. And how I used the colours was different as well.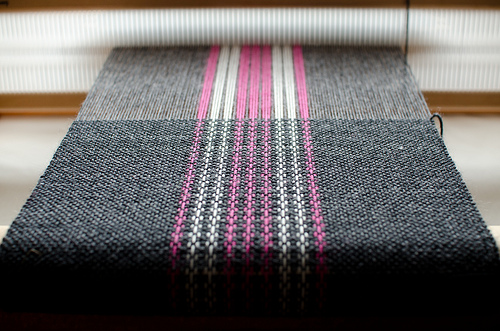 My first attempt (WP62) used the Stylecraft Life DK that I bought at Ally Pally. But it just wasn't soft enough. And I knew this from the moment I started weaving it. I did try a few tricks to soften it up during the finish process. I hand washed it. Soaked it in conditioner. Stuffed it in the tumble drier on a low heat. But to no avail. I really like the colours of it, but it just isn't soft enough to be a scarf. So I might cut it into pieces to make a bag or phone case out of it.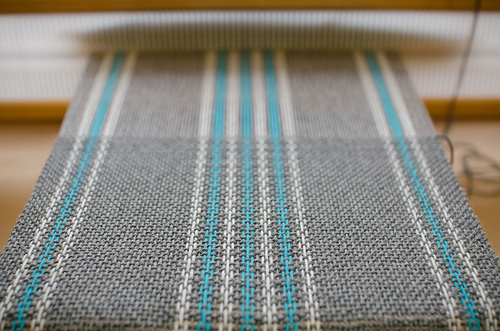 The second attempt (WP63) used Sublime Extra Fine Merino DK. It has come out much softer. It didn't need quite such brutal finishing and has become a Christmas present. I think the colours are more like the photo above rather than at the top of the post. A gentle grey. Quite lovely, and the blue stands out really well. I hope she likes it.
comments powered by

Disqus