vSouth Downs Way: First postcard
I've split my virtual trails in two this year. One for running, one for walking. The South Downs Way is my running trail. I did my first run of the year this morning, and I received my first postcard.
I would like to walk the South Downs Way for real sometime. I've walked parts of it, and I've cycled parts of it, but there are several parts I've never seen.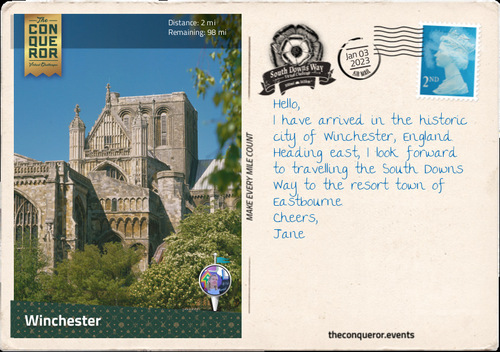 comments powered by

Disqus