Try Something New - Week 49
Sunday
(And some of Saturday). I'd spotted the Guardian's article about 20 Christmas recipes, and the one that caught my eye was Snickerdoodles. Such a great word. I love saying it out loud. Fortunately, I love the cookies as well so can say it often!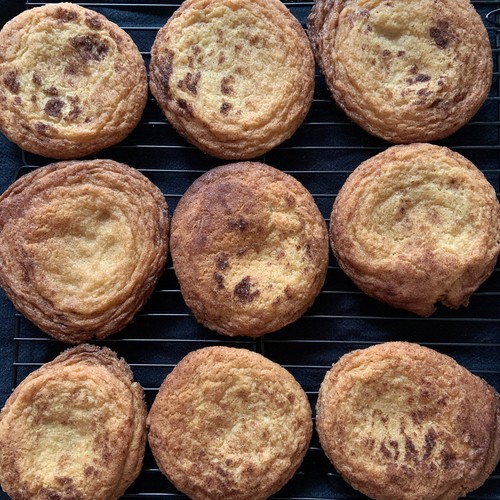 Wednesday
Another Action for Happiness webinar, this time with Jon Kabat-Zinn on Reducing Stress. It had been a busy work week, so I watched some of the talk while still working. Missing the entire point really. What a missed opportunity!
Friday
A lovely friend bought tickets for her and I to go to Leonardslee Illuminated on Friday evening. Last year we went to Bedgebury together. It's a lovely thing to experience with her. On reflection, Bedgebury was more Christmassy and festive feeling, while Leonarsdlee had more of a Brighton Festival art installation feeling to it. There was one utterly beautiful installation which was the moon suspended over the lake with totally other-worldly reflections of trees. Reflections that I could lose myself in.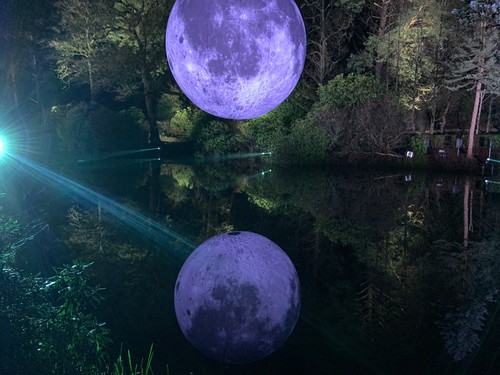 Saturday
When I bought the scones book, one of the recipes I'd bookmarked was stollen scones. It's definitely now stollen season, so they were Saturday's bake. I was a little concerned that having been thinking about these for five or six months I might be disappointed, but no need to have worried. They were great. And I got a lot of pleasure out of rolling up marzipan as well. Such a great texture and consistency to play with. There is lots of it left, so I'll be looking for more fun things to make with marzipan over the next week or so.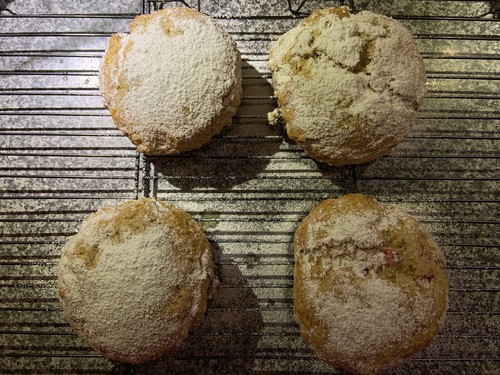 For more Try Something New posts, and the explanation of this project/intention, visit this page.
comments powered by

Disqus