Try Something New - Week 48
Sunday
I still had some buttermilk leftover from last week's soda bread so had a look for recipes that I could bake to use it up. I came across this recipe for oatmeal muffins and gave it a go. I did a half batch (which yielded 6) as that was the amount of buttermilk I had to play with. The recipe is in cups which I always find dampen my confidence. It feels much more variable than using grams and my kitchen scales. They were ok, but I wouldn't make them again.
I spent the evening with three Sirs and two Dames as Sir Kenneth Branagh, Dame Judi Dench, Sir Derek Jacobi, Dame Maggie Smith, and Sir Ian McKellan all appeared on my laptop screen via Zoom. This was all part of a fundraising event called "For one knight only" and I feel so privileged to have been able to watch them chat, answer questions, and give us a short performance.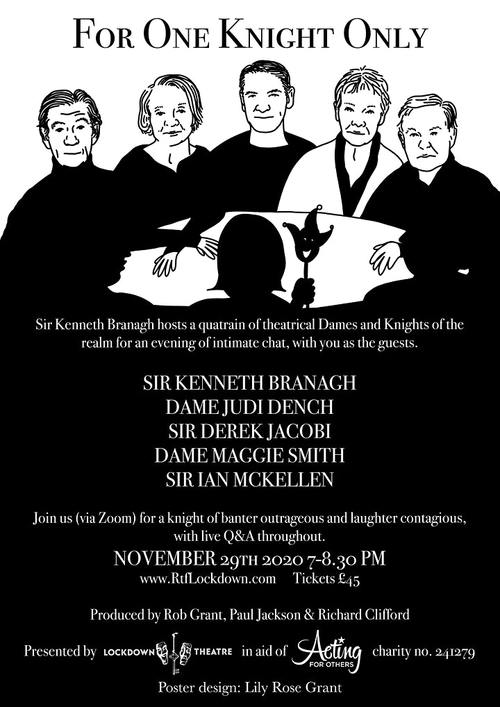 Skitters clearly wasn't as fascinated as I was!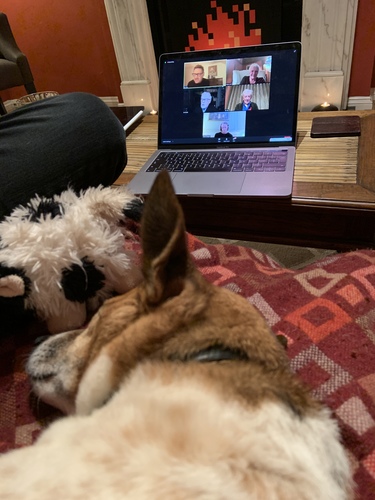 Thursday
Thanks to our butterfly spotting over summer I'd ended up on the Butterfly Conservation mailing list. And earlier in the week they emailed me about a webinar they were running about Big City Butterflies. I signed us up and we spent an informative, and engaging hour learning about the various butterfly habitats of South London.
Friday
The bread recipe book I bought is good and full of lovely step-by-step photographs. But it doesn't involve much, if any, kneading. And I enjoy the kneading process. I like the feeling of the dough as it changes. So I went looking for a recipe that would make use of my Malthouse flour. And found this one from the brand of flour I have in my cupboard. It was a good recipe, with a decent amount of kneading, and also the fun of putting it aside for an hour and watching the magic happens where it doubled in size. The process was pleasing, as is the end result which tastes good and toasts well.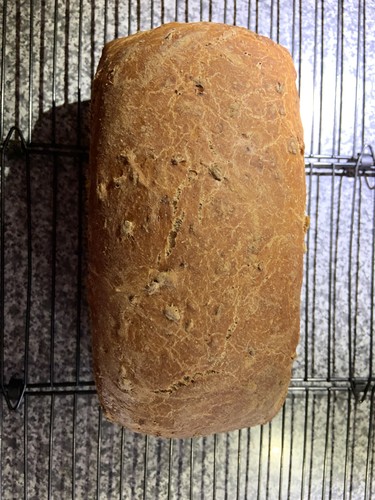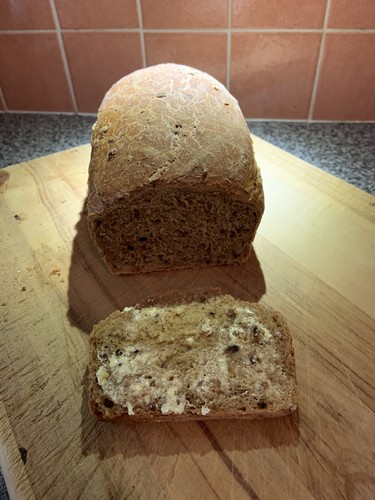 Saturday
For the first time in over a decade, we're going to be at home for Christmas. That knowledge, coupled with the year we've all been through, makes me want to bother more with decorations. So I bought a wreath. It's a very nature-focused wreath - twigs and pine cones - and I've added a few clip-on birds (that generally live on our regular Christmas tree) just to give a sense of sparkle. The nature-focused element really works for me - we've seen a lot of twigs and pine cones on our wanders - and so it really does feel like it represents our 2020 pretty well.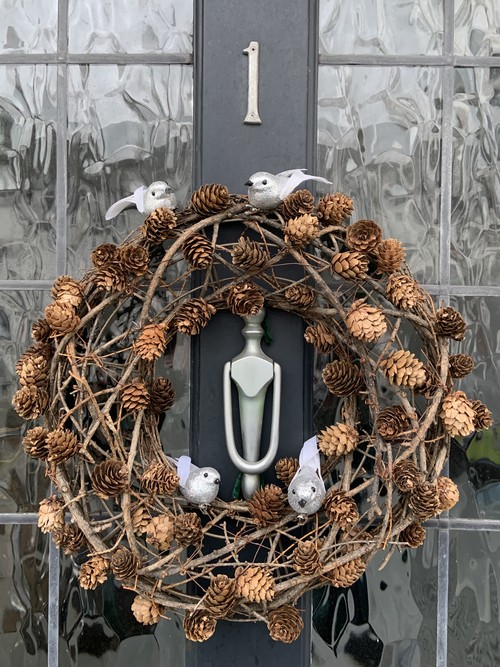 For more Try Something New posts, and the explanation of this project/intention, visit this page.
comments powered by

Disqus