Try Something New - Week 42
Sunday
We explored a new piece of woodland - Views Wood. And very lovely, it was too. Not quite as special as Lake Wood, but definitely worth another visit some time. This was also the first trip to a new Woodland Trust wood since becoming a member.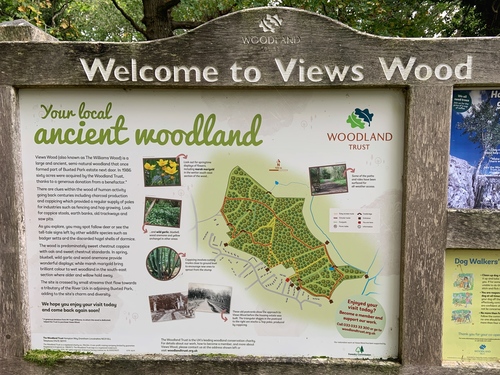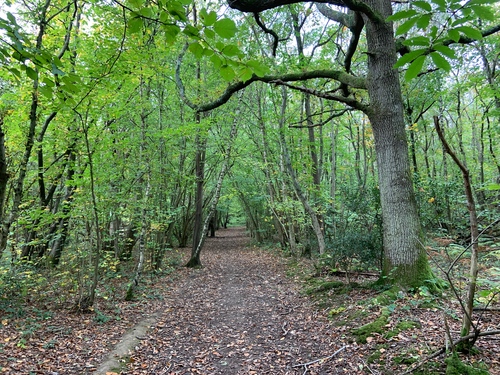 Thursday
We had our first meal from allplants. I made an order last weekend, they arrived on Tuesday, and we ate some on Thursday. It was good. Surprisingly good. I'd been prepared to be a bit meh about it - it is frozen food after all. But I was pleasantly surprised with the first two options - falafels and a tagine - and I look forward to trying out the other four meals I have tucked away.
Saturday
I had my first experience of carrying Skitters in her doggy rucksack. She'd been dragging me through the forest after some trail (we later saw a couple of deers so it could have been that), and then stopped and wouldn't put any weight on her left front leg. So into the doggy rucksack she went. It took a bit of getting used to but was a far easier transport mechanism than holding her in my arms.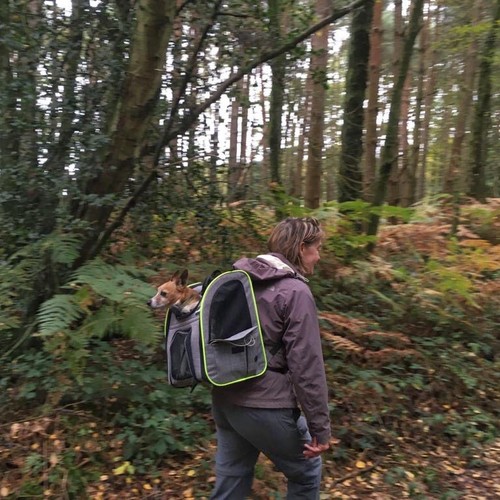 For more Try Something New posts, and the explanation of this project/intention, visit this page.
comments powered by

Disqus