Try Something New - Week 39
Sunday
I over-ordered fresh raspberries this week. What a statement to be in a position to make. A friend was due to come over on Sunday afternoon, so I thought I'd make some more raspberry and white chocolate scones. Unfortunately, she had to cancel. I still had raspberries to spare, so I had a look online for raspberry cakes using fresh raspberries and came across this recipe for a raspberry bakewell. I had moments of indecision during the baking process. The recipe asks for a deep 20cm tin. I have a deepish 18cm one or a deep 22cm tin. Which way to go? In the end, I went for 18cm, and the mixture just squeezed in and fortunately didn't spill over the edge during the baking. 😅
I moved it before it was cold enough (hence the crack in the photo) and so it cracked. But we were too eager to give it a try, so this was a price worth paying for a Sunday afternoon treat!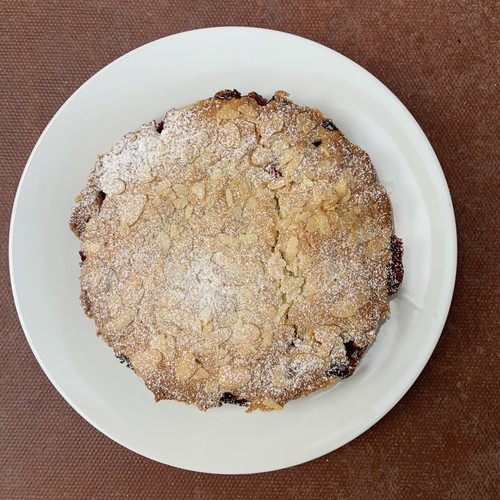 Friday
I made my second loaf from my bread baking book. This time a malthouse loaf. My mixture felt somewhat soggier than the pictures. I think I need to use less than the suggested amount of liquid as I had a similar experience with the last recipe. But, it baked into a fine and tasty loaf. Half of it got disappeared at lunchtime, eaten warm with butter and cheese. It won't last long.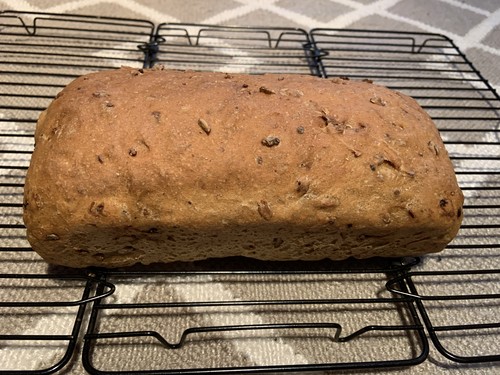 I went to a pub. Not something new. But something new in these times having stayed away since they reopened. This was a friend's birthday, and she was having a small gathering. So along we went. It was rather pleasant. I found the whole experience quite civilised - having orders taken from and delivered to the table was an improvement on the usual crush at the bar. A very different experience to the 'before times'.
Saturday
I did a couple of bakes on a blustery day. First up, apple and cinnamon scones from my Book of Scones. I had some unopened clotted cream in the fridge unused because a friend couldn't visit us on Sunday. I couldn't allow it to go to waste.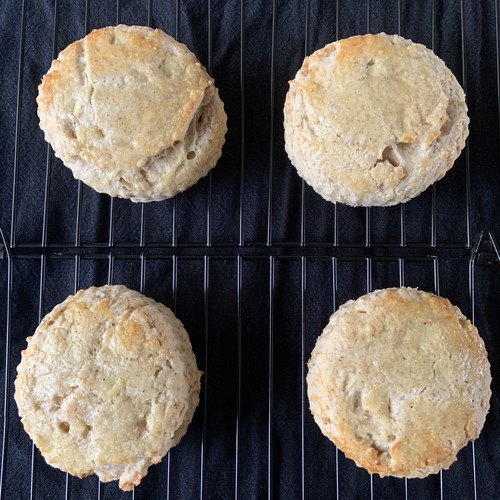 I also baked a Wholewheat Plain Soda bread from the bread baking book. I don't think I've tried to make a soda bread before. After having baked scones, I didn't have it in me to make another standard loaf - the one I baked on Friday was gone by lunchtime on Saturday - so I thought this was a good compromise.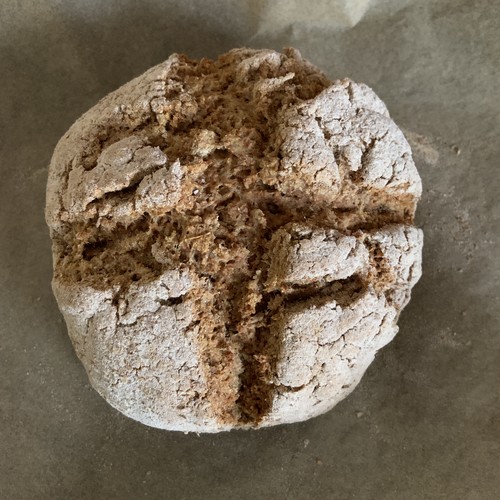 For more Try Something New posts, and the explanation of this project/intention, visit this page.
comments powered by

Disqus