Try Something New - Week 37
Sunday
Back in March after our trip to the Forest of Dean, I did a bit of research into Forestry Commision sites closer to home. That's why we've become such frequent visitors to St Leonards. One of the other places I'd spotted, being just under an hour away, was Birchden Wood. It seemed a bit small for our usual walks though, so was put on a list to come back to if circumstances changed. And circumstances have changed for the moment while we try and help Skitters adjust to her newly diagnosed collapsed disc and osteoarthritis. So a short walk somewhere stimulating was precisely what we were looking for. It was busy, busier than St Leonard's, and I had to hunt for a parking space. But once we were in the woodland, we soon left people behind and had a lovely shorter walk. We even got to stand on top of Harrison Rocks.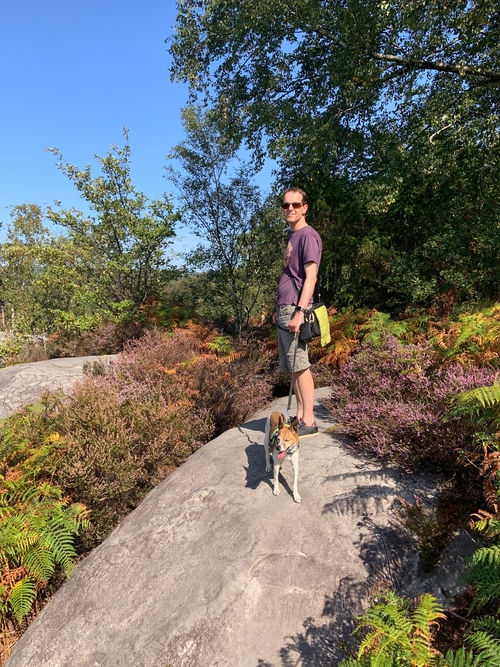 Monday
We attended a wedding reception. Our first during a pandemic. What a different experience! We were at two venues - drinks at Hixon Green and then The Ginger Pig for dinner. At Hixton Green, there was no escaping the current situation. On arrival, our temperature was taken, we wore masks in common areas, and the staff were all wearing masks. The Ginger Pig was much more relaxed in that respect. The reception was in its own room with a wide opening leading to an outdoor space, so we weren't mixing with anyone else beyond the wedding party. But, it still felt like quite the contrast.
I chose the trifle as my dessert choice. And it was sublime — a great combination of flavours - mango and passion fruit - beautifully balanced.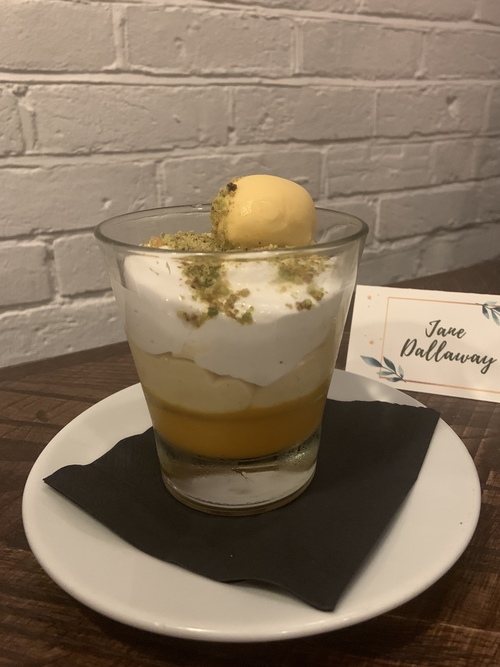 Saturday
We found a new bit of woodland to visit. This was another one that I'd found out about months ago, but that didn't seem big enough for our usual walks. But while Skitters adjusts to new painkillers, and we regain confidence in how much we can do with her, this was a perfect option. And, as it turns out, it was a delightful place to be, and both humans and the dog enjoyed exploring.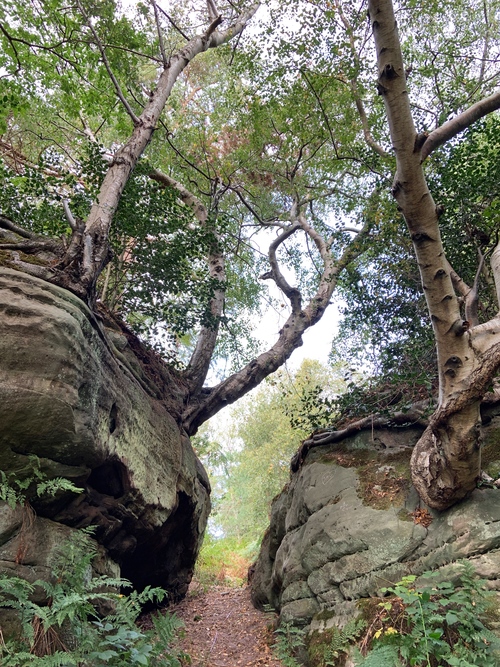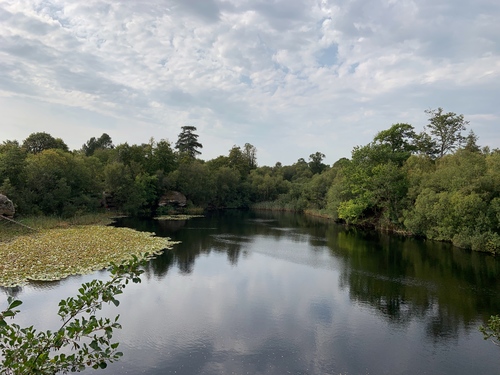 I made my first loaf out of my new bread baking book. I decided to go for the first loaf in the book - simple white bread. It was an easy-to-follow recipe - with photos for every step - and turned out well.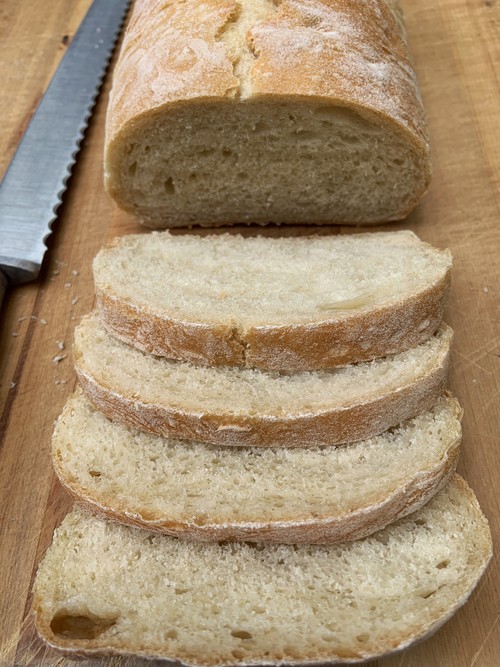 We tried a different Indian restaurant for our delivery dinner — Spice Bros. We chose them partly because of their hygiene rating, and partially because I fancied a dhansak. Many of our regular go-to Indian restaurants don't do these more 'traditional' curries. The food was delicious, and although we over-ordered, we still managed to polish most of it off. We'll be using them again.
For more Try Something New posts, and the explanation of this project/intention, visit this page.
comments powered by

Disqus