Try Something New - Week 36
Sunday
I made my first English muffins. They are a bit too dark on the bottom - another time I'll reduce the browning time and flip them over midway through the 10 minutes pan cooking time. But they're super tasty. I had one with mushroom, spinach and a poached egg, and the next with plum jam. Both worked well.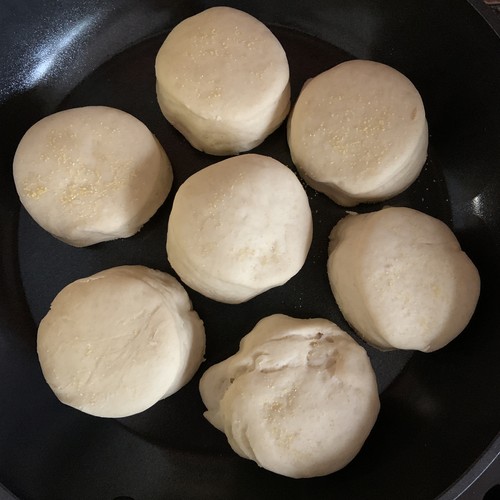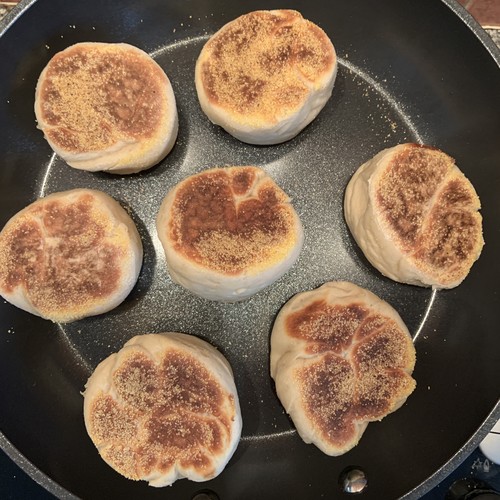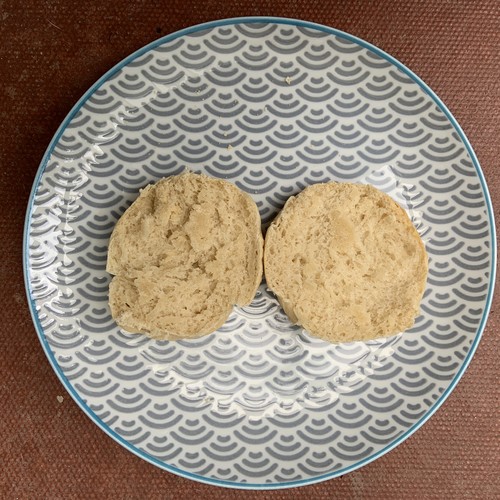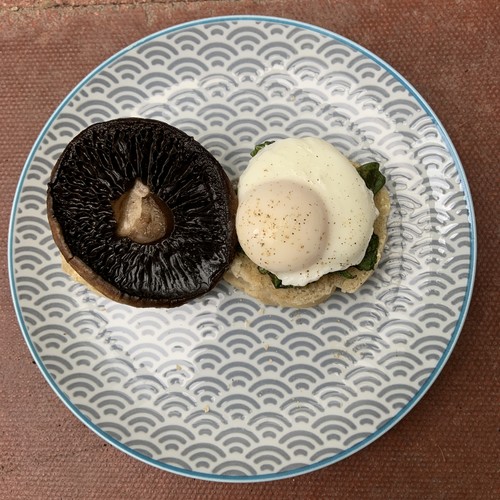 Monday
We had a two-day break in a hotel which has an impressive array of English wines. So we tried some. The Hush heath Skye's was a perfectly drinkable wine that the hotel offered as the sample for their English Wine event at 5 pm every afternoon. The hotel also gifted us a glass of the very lovely Chapel Down Bacchus as we were there to celebrate our 18th wedding anniversary. We tried two more with our meal - the Pinot Meunier was a bit too much for me, and the white Pinot Noir messed with my head a bit as I couldn't get my head around whether it was really a white, or whether it was red wine in disguise.
Tuesday
We took a trip to a Forestry Commission forest - Hemsted forest - which wasn't too far from Camber. Skitters was still suffering from a sore leg and so wasn't up for too much exploring. So we sat down and watched lots of butterflies fluttering around. Very lovely. We also saw a squirrel, a frog and some form of lizard on our wander.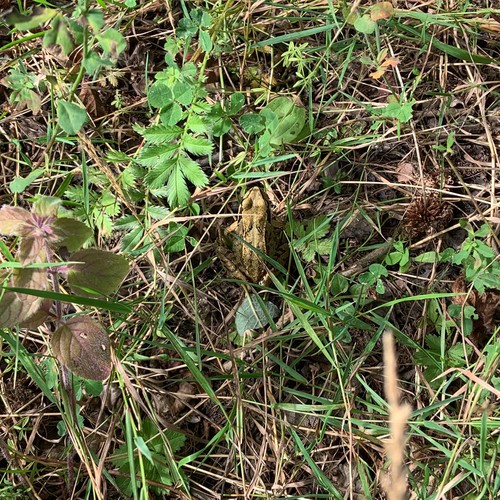 We tried another new English white wine - Tillingham - with our dinner at the Gallivant. Another good option. It's a real treat to be able to order English wines by the glass and have the chance to try them out. (The Gallivant also hosts a wine tasting experience focused on English wines though, on this occasion, we didn't sign up for it)
Wednesday
We stopped off at Brede High Woods on our way home from Camber. A vast woodland area which we touched only a small portion of. There are many more areas to explore next time we're in that area. While we were wandering, we saw a tiny frog, several small lizards, and another flutter of butterflies — lovely opportunities to enjoy nature.
Thursday
We took in a weekday matinee performance at BOAT. My first theatre visit since February. And both that show and this one were improvised musical theatre. This show had a great premise (movie night), with excellent direction from Oscar the film collector, and a slightly odd setting of "a kitchen in Rio" which was clearly pertinent to one group in the audience. Overall it was a great experience, and it felt so good to be back watching a live performance in what felt like a safe setting.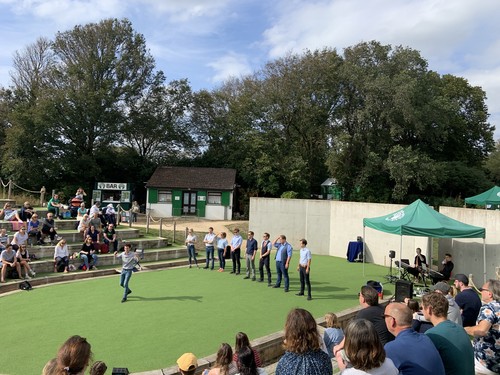 At some point, over the past few months, a new takeaway and restaurant has opened on Preston Street - Really Happy Chicken. I initially dismissed it as I'm not eating meat at the moment, and so wasn't interested in a chicken restaurant. Then I realised why the chicken was happy - it's a vegan place doing seitan dishes. We tried a burger, and some wings (and sides) and my only mildly negative observation was that the wings were more rib size than wing size - other than that it was all good and tasty and worth a visit.
For more Try Something New posts, and the explanation of this project/intention, visit this page.
comments powered by

Disqus