Try Something New - Week 29
Sunday
Richard is a fan of a custard cream, and so I thought I'd see if I could find any custard based cookie recipe. I found and made these custard and white chocolate ones. They've been a good cookie but lasted longer than some others - we had the last ones on Saturday - so maybe not as moreish as some previous cookie bakes. Not sure whether that is a good or bad sign!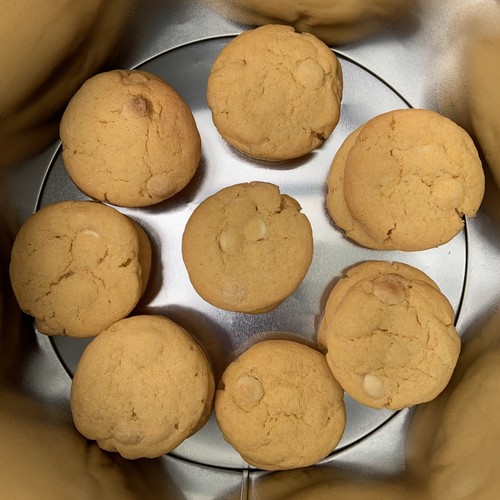 Saturday
Richard currently has a subscription for Disney + so that he can catch up on some Simpsons episodes. So Saturday found us watching Hamilton. It is quite a lengthy production, and I'm struggling a bit with too much screen time at once at the moment. So we decided to watch the first half before dinner, have dinner in the interval, and then watch the second half. It was excellent. I loved it. The staging, the lighting, the soundtrack, the performance. All superb. And the new method of watching a show, making use of the interval, worked really well for me.
For more Try Something New posts, and the explanation of this project/intention, visit this page.
comments powered by

Disqus