Try Something New - Week 16
Monday
Monday was our Waitrose Click and Collect collection day. It was effortless and straightforward. We will try it again if we can get another slot.
Tuesday
Me, and 144 or so others, joined Vanessa, our choir leader, for our first online choir practice. I wasn't going to do choir this term as the summer term is often hot and stuffy in the school hall we practice in, and the evenings are light and bright, and I can be out with the dog. But that's all in 'normal' life. And we're not there. So, I figured I might as well give online choir a try. And I have to say I rather enjoyed it. Lovely to see so many familiar faces. And to sing along with Vanessa. We learned a song in the hour, which is practically unheard of for a first practice. But then she couldn't hear us! Considerably fewer hugs than a choir evening usually brings with it, but plenty of smiles and waves.
Thursday
Our bread supply had run long, and so I had some baked goods delivered from brød+wolf via Uber Eats. It took half an hour from ordering to eating. The bread was still warm when it arrived. The raspberry friand I had was delicious, and they even had hot cross buns available.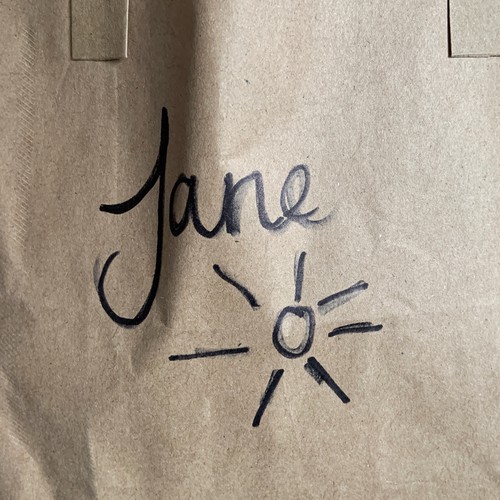 Friday
I use a pillow spray as part of my bedtime ritual. The one I've been using most recently was running out. I had a look online at different options, but I was finding it difficult to imagine how the various scents would actually smell. And would I find those particular aromas sleep-inducing? I decided I'd make my own. I found a basic recipe, ordered the ingredients, and some more spray bottles. The recipe I've used is (to make 100ml):
I found these quantities online somewhere, but, unusually for me, didn't record the source. I've since found lots of different amounts being used in various recipes but, reassuringly, of mainly the same ingredients. I'm calling this the first attempt and will see what adjustments I need next time.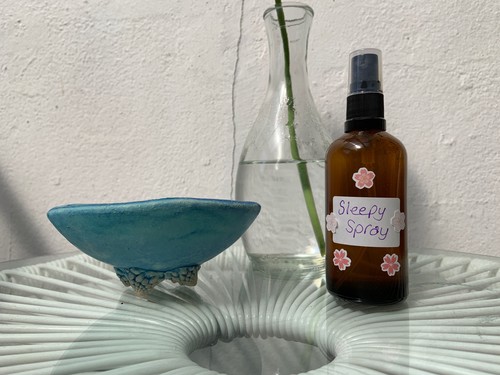 Friday/Saturday
This week's cookies were actually 'cookie bars' which are more like blondies/brownies than they are cookies. I wasn't patient enough and discovered that they hadn't completely cooled before I removed them from their tin. So, they taste good, but the bottoms of some of them are a bit raggedy.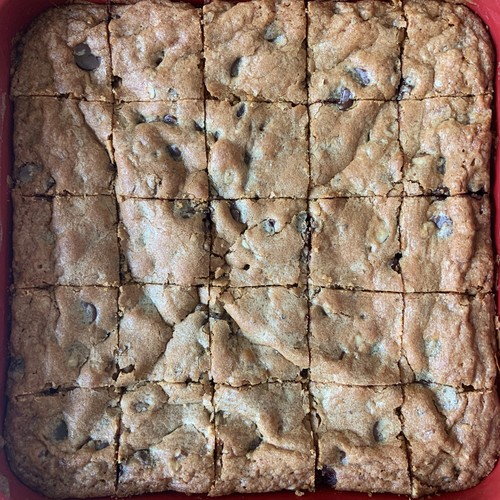 Saturday
As I prepare for my first birthday celebrated in lockdown, I was surprised by the thoughtfulness of a friend. Last year, for my birthday, I took a group of friends to Metrodeco for afternoon tea. It was a lovely experience, and I enjoyed it very much. On Saturday afternoon I opened the door to an unexpected delivery of 2 afternoon teas from Metrodeco. As tasty as I remember, delivered in separated sweet and savoury boxes, it gave me an excuse to get my Mum's cake stand out of the cupboard. I briefly considered getting her tea service out as well, but I couldn't resist tucking into the spread as soon as possible, and the extra faffing time didn't feel worthwhile. I feel incredibly fortunate to have such a caring and thoughtful friend.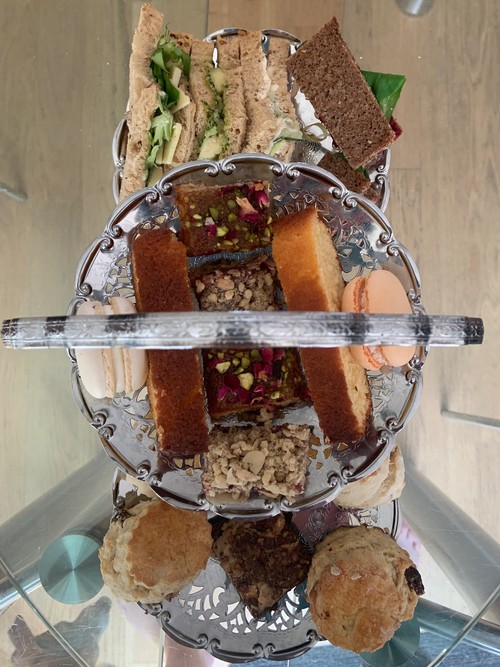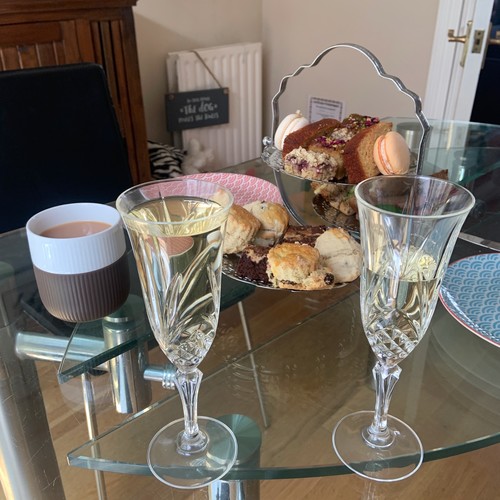 For more Try Something New posts, and the explanation of this project/intention, visit this page.
comments powered by

Disqus