Try Something New - Week 13
Sunday
A new fish and chip shop - Wolfies of Hove - tried via Dinner2Go. Interestingly enough ordering fish and chips for home delivery felt wrong. Apparently, for me, fish and chips is a takeaway offering, not a delivery option. Regardless of that, it was a good and tasty Sunday night treat, and worth repeating.
Monday
A new "end of the working day" ritual. As I mentioned last week, I needed to think of something that would help me leave my working day behind. The first partial week wasn't so bad as we were still able to have a post-work dog walk. But then lockdown happened, and we could only take her out once a day. On Monday I tried something new. I listened to Brené Brown's podcast the other day, and she mentioned a few strategies that her family use when energy levels aren't balanced. The second item on her list was exercise. And it was there because, as she said, the body holds on to stress and anxiety. So my end of day routine is now:
close the spare room door leaving my desk out of sight
go into the garden space and spend 5 or more minutes climbing up and down the steps
follow this ten-minute transition Qi Gong routine


Tuesday
This week's midweek delivery option was Island takeaway via Dinner2go. I enjoy Caribbean food, but this was the first time I've ordered a vegetarian (and saltfish) version. The menu was a bit vague - named items but no descriptions or pictures - so it was a bit of a lucky dip. All of it was super tasty and, as we'd over-ordered, there were leftovers for lunch on Thursday as well.
Wednesday
Action for Happiness have made their April calendar all about Active Coping. I've followed their calendars a couple of times before. This month seems like a perfect time to get involved again. I'm classing it as something new because it's a new theme and will have prompts that are new to me. Some of which may make it into my own set of coping strategies.
Friday
I made some antibacterial hand spray, and went, virtually, to visit a few rooms of the Courtauld Institute of Art. An interesting approach. And good to be able to see the art, and learn from the labels, but found it hard to focus and not get distracted by other temptations easily accessible via my iPad.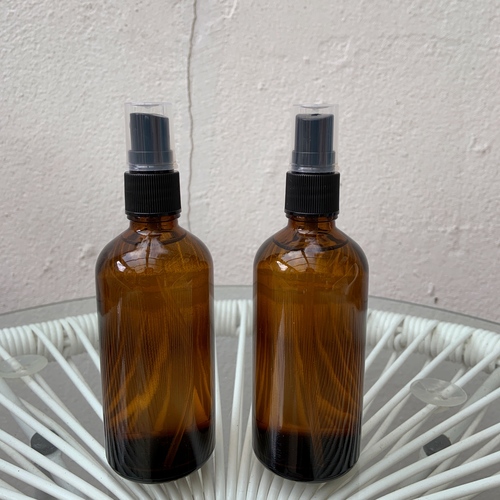 Saturday
A friend messaged me to tell me that Edinburgh Zoo were doing some live webcams of various of their animals. Including penguins. In the background of most things I did on Saturday were penguins. I think I'll head to Drusillas once this is all over to see some real-life penguins.
For more Try Something New posts, and the explanation of this project/intention, visit this page.
comments powered by

Disqus