Try Something New - Week 10
Week 10 already! I'm still finding new things to try without too much difficulty. It still feels like it's good for me, like it gives me permission to try new things. That feels good.
Monday
One of the chaps in the office has just got back from a few days in Lisbon. He brought in some food based treats for us. Including these: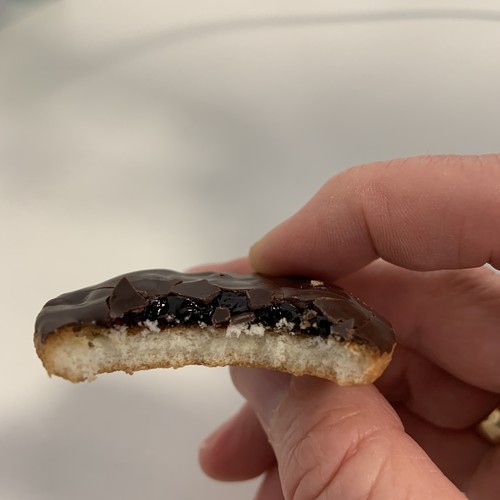 It's probably hard to tell from the photo, but that's not orange filling. It's raspberry. Raspberry jaffa cakes. They're lovely but also cause my brain and tastebuds to have to communicate a little harder.
Tuesday
As choir is having a term off one of our Alto 2 ladies organised a meal for us. We've often met up for extra practices but never for purely social reasons. It was a lovely opportunity to catch up and get to know each other a little better without the pesky song learning getting in the way!
Wednesday
Another visit to Phoenix Arts. This time to the window gallery for Morning Tunes: The first 45. As is often the case with my lunchtime gallery visits, I knew very little about the exhibition and so had no real expectations. And, as if often the case, I started by reading the artist's exhibition guide. I immediately loved the premise for this. The artist - Bernard Mills - frequently wakes up with tunes running through his head. So he started making a list of them. Then he started painting record sleeves for some of those tunes. This exhibition contains 45 of those record sleeves. Part art exhibition. Part quantified self. Fantastic stuff.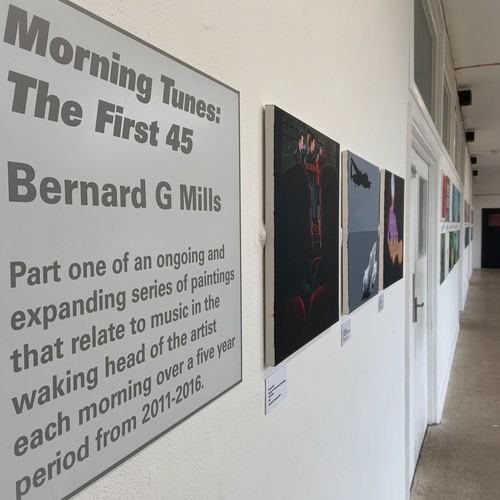 Thursday
The second part of my two-week Introduction to bookbinding course. A lot less stitching and a lot more glueing this time. I started the session by stitching my final text block and the cardboard outer, and from there on it was glueing all the way. When I left the course, I could only see the things that weren't quite right with my notebook. But, by the following morning, I'd taken a much more holistic view, remembering that I'd started with pieces of paper and cardboard, and I ended with a proper working notebook. I then felt a great sense of achievement and looked on it with a lot more pleasure and pride. I'm not sure if I'll ever be able to actually use it tho!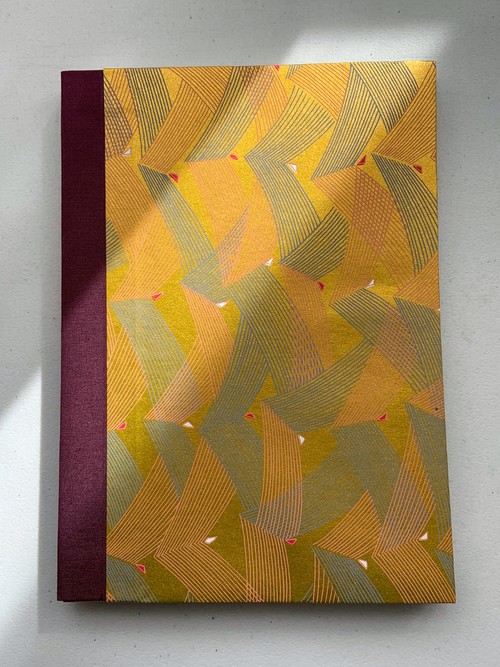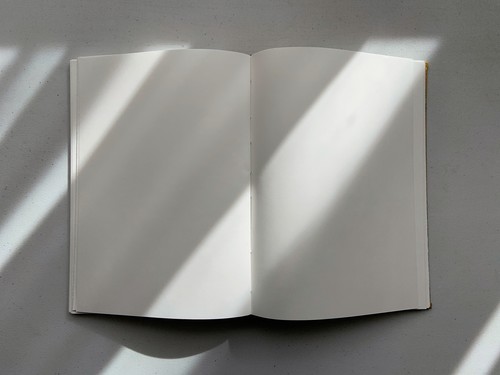 Saturday
Another new recipe. This time for little mango loaves. My sister-in-law bought me a mini cakes recipe book some Christmases ago and every now and again I have a look through, remember how cute the mini cakes are, and make something. Mango loaves sounded tasty, so I thought I'd give them a go. Another successful bake.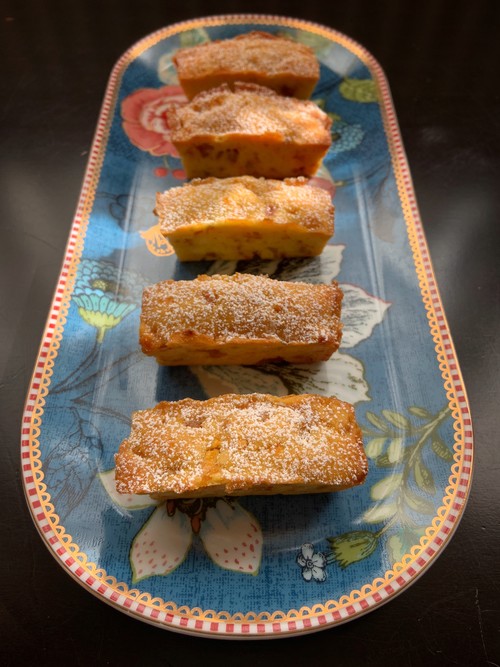 For other Try Something New posts, and the explanation of this project/intention, visit this page.
comments powered by

Disqus