Natalie Papamichael's "The Society of Outsiders" is in the Window Gallery at the Phoenix Gallery at the moment.
Study for detail of The Emperors New Clothes (Jeff Koons)
This was my favourite piece. I enjoyed the illusion of reflection, and the almost pencil like quality to the sketch. I think it's the monochrome style that really caught my eye.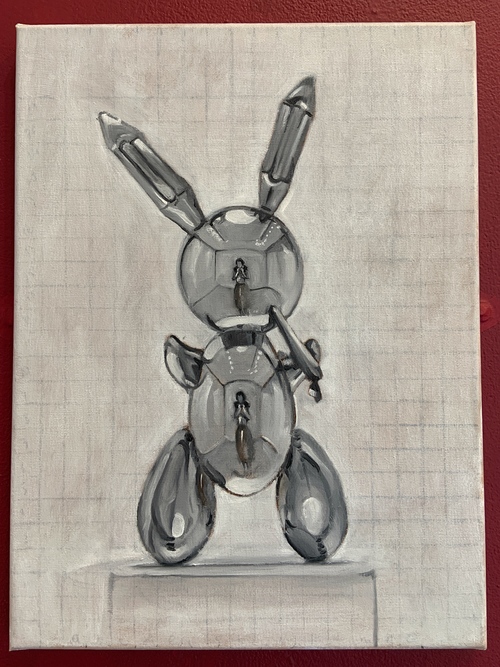 Self-portrait with The Society of Outsiders
This made my head itch. It's a self-portrait of her taking a selfie in front of two large canvases that are on display in the exhibition. Both of which feature herself.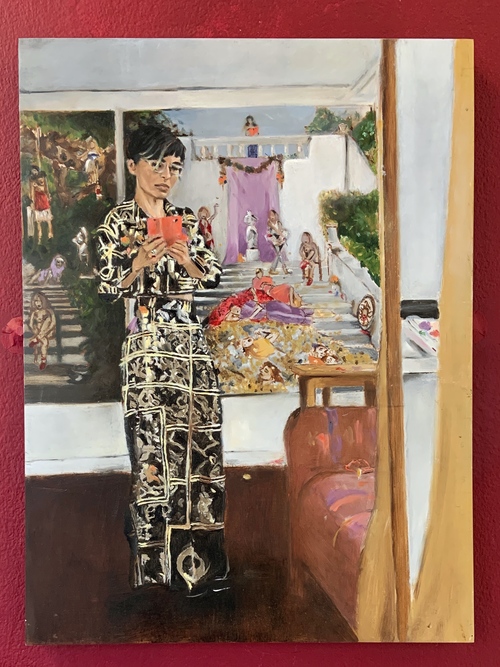 comments powered by

Disqus