The end of 30YearsAgoToday
Yesterday, at 11am, my Mum died.
Dementia had taken away her ability to communicate with me several years ago. The 30YearsAgoToday project was a way to get her voice back into my life. By tweeting extracts from her journals I got her language, and her tone of voice, via text messages every evening at around 9pm. These became really important to me.
As this project was a personal one. And it was about having her voice in my life. I have decided to delete all the scheduled tweets and have closed the project down.
I'm so glad that she kept those journals. They've been a great way to remember who she was before dementia started to take bits of her away from me.
I couldn't find a photo from 1985 of Mum and I amongst my scanned archive. Instead, I share this. It's my favourite photo of Mum and me. It's from August 1972.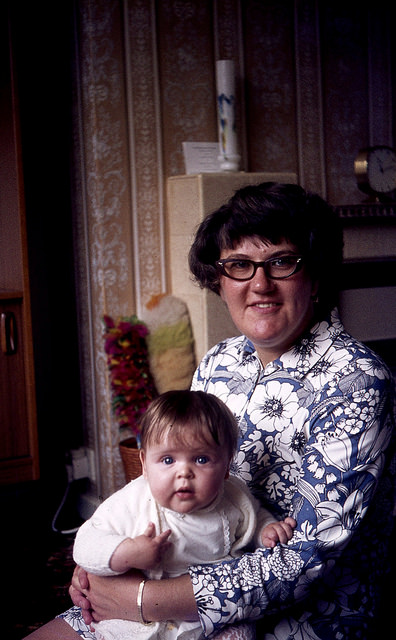 comments powered by

Disqus