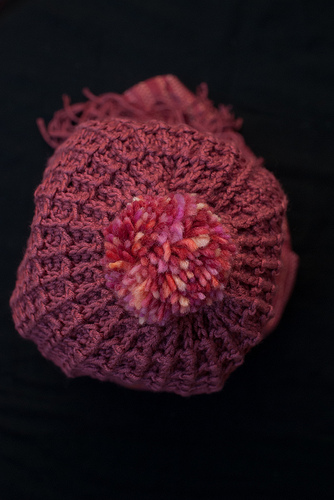 As I've said before I like hats. And I especially like hats that have matching scarves. Or scarves with matching hats. The order is irrelevant. Having just finished my lovely variegated scarf I felt it needed a matching, or at the very least contrasting, hat.
After the eventual success of my Lincolnshire Little Waffle Hat I thought I'd try this again. The pattern calls for Aran yarn. I was going to use DK so there would be an element of "wing and prayer" going on. I knew what size the hat had ended up being, and worked according to that. I used more of the Sirdar baby bamboo DK in retro russet for the body of the hat, and did the pom pom in the Manos silk blend. I'd originally planned to have a border, like the orange on the Lincolnshire Little Waffle Hat but the numbers didn't quite work out.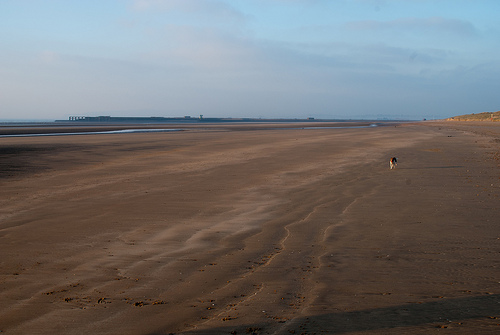 I started this whilst away from home for a few days in the beautiful Camber area. Being away from home seems to be an ideal time for me to start such projects as I don't have a whole list of other things screaming for my attention.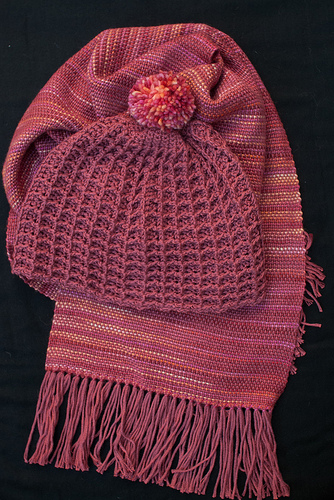 This isn't the perfect hat to accompany the scarf — I can't help feeling it deserves something more elegant — but, whilst I try and work out what the perfect hat is, this does at least mean that the scarf gets worn and used and doesn't just get to sit in a cupboard looking pretty.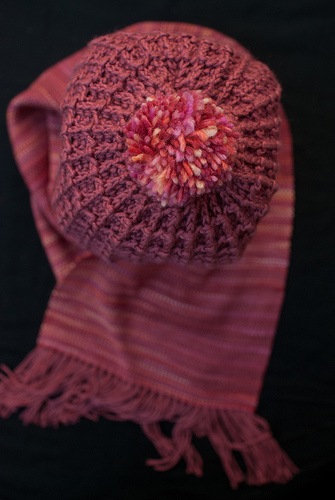 comments powered by

Disqus