Last Monday I read this article about writing a Haiku (or maybe a Senryu) every day for a week. The author had used it as a creative exercise as a way to identify "small, good things".
I liked the idea. I've been a bit neglectful of late at adding items to my positivity jug, and so I thought I'd give this a try for a day or so. By about Thursday, I'd done half a week, and so thought I'd commit to at least a week and see how it worked for me.
So, here's what I've created. They're nothing more than sketches really, I don't share them because I think they're the best things anyone has ever written, but because they've made me smile. Some have photos that go alongside them. Some don't. I've added a backstory to some of the more obscure ones.
Bank Holiday Monday
Fern covered common
would like to meet terrier
for fun and frondship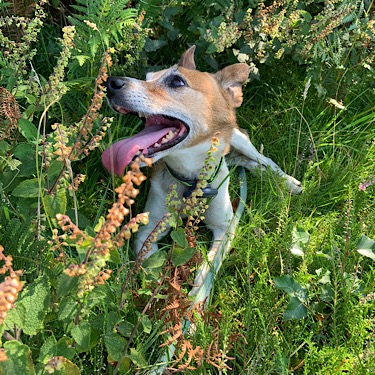 Tuesday
Running water sounds
lower my temperature,
quieten my brain.
A post-work walk at Barcombe Mills, a favourite place, and the realisation that the sound of the water running down the steps is a calming sound.
Wednesday
Pitter Patter drip
An August morning shower
Not going out. Yet!
Written from the comfort of my bed while listening to the rain outside my bedroom window.
Thursday
Contrails: white on blue
greet me as I leave the house
a stillness above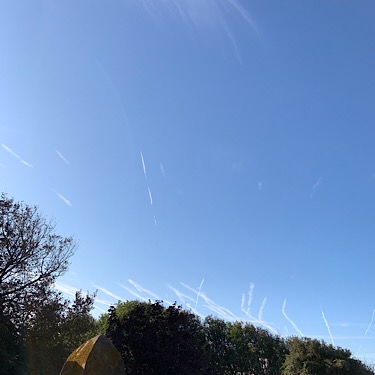 Friday
Daniel Dennett
on The Life Scientific.
I recognised him
Richard was listening to the podcast of The Life Scientific. I caught a sentence or so of the programme and given the content, and the voice, I thought "ooh, that sounds like Daniel Dennett." And it was. I was really pleased with myself!
Saturday
Cruffin: a croissant.
Muffin shaped. Filled. Raspberry.
And custard. Good? Yeah!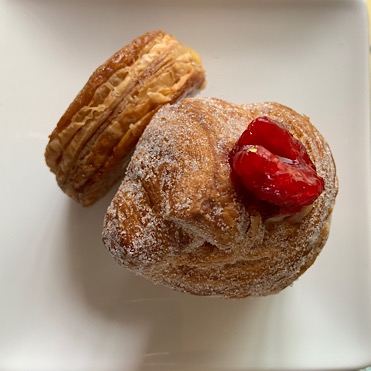 Sunday
Duck crossing a pond
Lily pads as stepping stones
Damp feet, dry feathers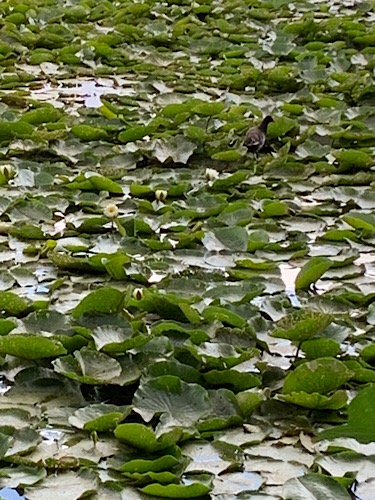 It's been a fun, creative exercise and has definitely made me appreciate some of those small and simple pleasures more. It's also given me an excellent excuse to play with words a little.
comments powered by

Disqus