As part of the research and filling in the blanks aspect of my kindness matrix I started with the top left-hand corner - being kind to myself. An obvious place to start was with Self-Compassion as I knew very little about it. After a bit of research, it seemed that the author to read was Kristin Neff
While doing her post-doctoral work she decided to conduct research on self-compassion – a central construct in Buddhist psychology and one that had not yet been examined empirically.
So I bought a copy of her book for my kindle. I read it, made notes about it, highlighted bits of text, and soon got a
You have reached the clipping limit for this item
message. This struck me as a good sign as it showed my interest in, and engagement with, the book. But also a sure sign that I wasn't going to remember all of these useful exercises, quotes, and thoughts without additional help. So I made myself a handy little book.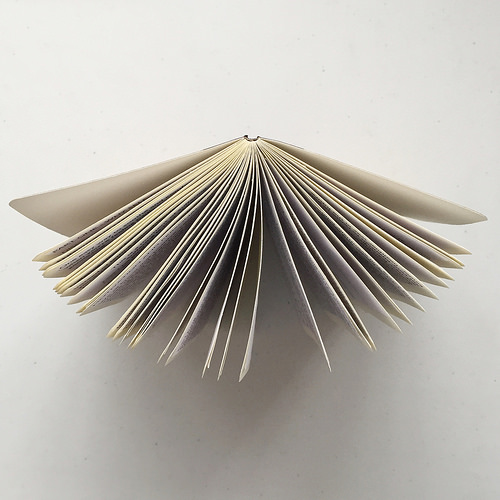 I printed out all my favourite quotes, my favourite exercises, and summaries for each of the chapters and glued them into one of the little notebooks that you can get from Tiger. And I love this little book. Not only is it full of advice about being kind to myself but I find it a beautiful thing to hold and to read. And I found some gorgeous double sided ribbon to use as a closure as well.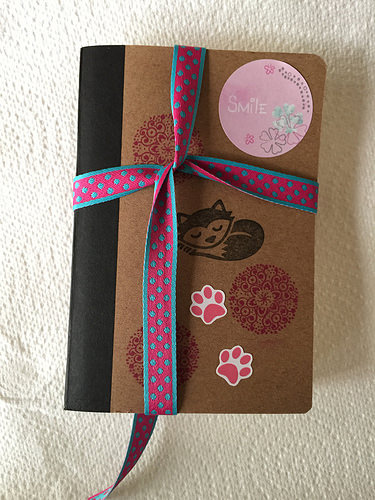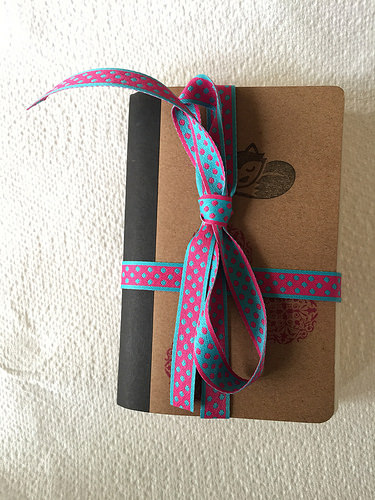 A friend made me a set of affirmations earlier this month, and they're now slotted into an appropriate section of this little book too, which adds to my delight even more.
I've read my favourite quotes a few times, I've read the chapter highlights twice, and I've flicked through the exercises and used appropriate ones when I've felt a need. On each occasion, I have felt no resistance to reading it, because it feels like a fun and playful way to help myself.
I think that this method of summarising books that I want to keep with me and refer back to might suit me well. I'll certainly try it again.
I thought I'd share some of my favourite thoughts from the book - these are among those printed out and glued into the front of my handy little book
happiness stems from loving ourselves and our lives exactly as they are, knowing that joy and pain, strength and weakness, glory and failure are all essential to the full human experience
The wonder of normal day-to-day existence far surpasses our ability to take it all in, but by appreciating it even just a little, we're capable of increasing our happiness to a truly extraordinary degree
Emotions such as sadness, shame, anger, and fear are as necessary and integral to life's drama as joy, pride, love and courage
All our emotions are worthy of being felt and validated
We can't heal what we can't feel
Kristin has put some guided meditations that go with the book online. I particularly enjoy the Compassionate Body Scan which leaves me in a similar headspace as when I've just had a great massage.
Self-compassion is a work in progress for me. I suspect it always will be, and I 'm not sure if it is something that is ever finished so much as improved upon. If you're interested and want to find out more, I can thoroughly recommend Kirstin's book - I found it to be highly readable, practical, and references other researchers and their work, and I've already bought and gifted copies to two friends. If you read it, please pop back and let me know how you get on.
comments powered by

Disqus