On 25th March 1933, 79 years ago today, my Grandma and Granddad got married.
Here's my Grandma: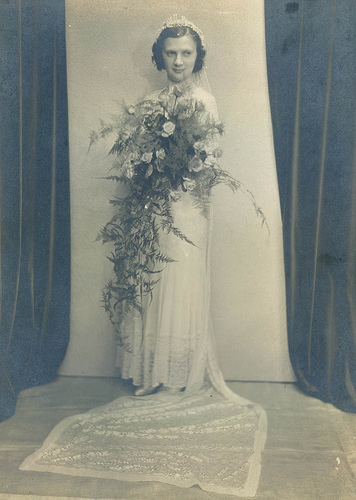 Here's my Grandma and Granddad: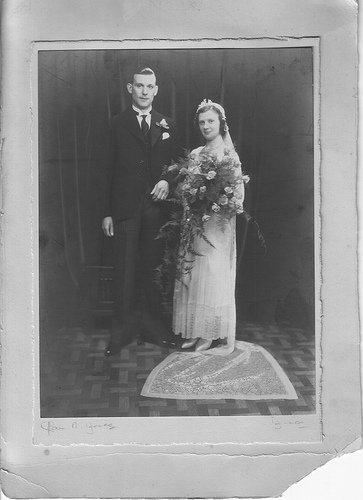 The complete wedding party: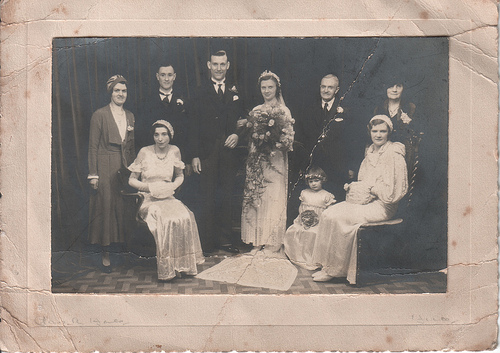 The cutting from the newspaper (which was sent to relatives in the US who sent it back to us a few years ago):


Fast forward 40 years, and here's a photo from their Ruby wedding anniversary, this time including my Mum and me: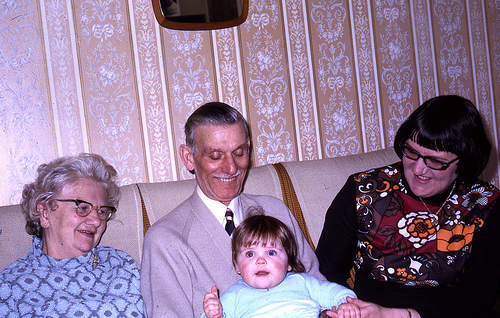 This last photo is the subject of the postcard I'm planning to send to Mum later today. Without scanning and starting to organise all of these assets I wouldn't have been able to pull this post together. It reminds me, again, that doing Mum's storyline project isn't just for her benefit. I gain hugely from it too.
comments powered by

Disqus