My favourite bits of 2012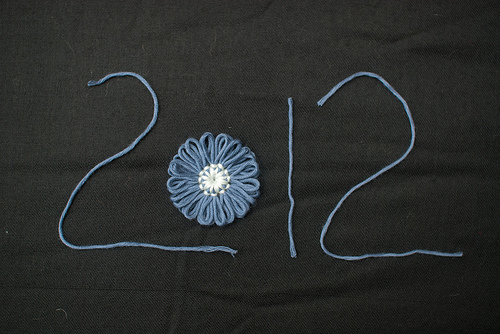 In a loose chronological order:
walking with Skitters and Richard in Stanmer Park through snow that reached up to the dog's tummy, watching her bounce along through it
having deliberate time off between jobs and using it wisely to enjoy exhibitions, visit places and spend quality time catching up with some lovely people
sitting with my feet dangling in a cool stream on a hot day with one of my favourite people to spend time with
walking with Skitters and Richard around Chichester harbour on a lovely summer day. Chichester Harbour was a new discovery for me, I didn't realise there was coast like that so close to home
watching 4 world records being broken, and a British gold medal being won and awarded, in the velodrome during the Paralympics
sitting, with the dog snoozing on my lap, on a quiet weekend morning with just a loom and a weaving project to occupy me
walking in crisp, white snow in beautiful Finnish lapland with lovely Richard, wrapped up in warm clothing with frost forming on my eyelashes
All in all, 2012 has been a good, much more controlled, year. A big improvement over 2011. I'd like another year like it for 2013 please, and I'd wish the same for everyone else too. Happy New Year!
comments powered by

Disqus