MiniClick Photography talk with Alex Bamford
Last night I had the pleasure of attending the first MiniClick photography talk at Add the Colour in Brighton to hear Alex Bamford talk us through some of his Moonlighting images.
After a train-related delay, Alex talked us through the history of his moonlight photographs, from the inception (whilst running an advertising shoot in Japan with an established low-light photographer), through the learning process, to the obsession with windmills, and on to his more recent and potential new obsession posts in the sea, and featuring on the journey, of course, the light sticks and light balls which are a familiar sight in his photographs.
Here are some of Alex's photos (via his flickr account):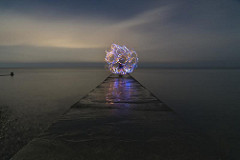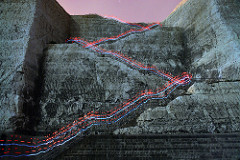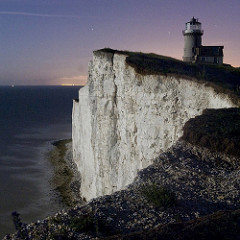 It was an enjoyable few hours, spent amongst others with an interest in photography. The cafe is a great, light and airy place, with a good selection of hot and cold drinks, snacks and the like, and as an event it does pretty well on my list of things which will make me more comfortable. The next event is on the 5th October and features Kris Mitchell, and I'd recommend getting yourself along there - I certainly plan to make these a regular event in my diary.
comments powered by

Disqus