Macrame taster at Super Super HQ
On Thursday evening I went along to Super Super HQ to attend a 2 hour Macrame taster class. I haven't done any form of macrame since making friendship bracelets at school (which, if I'm honest, I didn't even really realise was macrame), but figured it might be quite an interesting way to finish off some of my weaving projects and a 2 hour session seemed like it'd give me an idea if it could work out or not.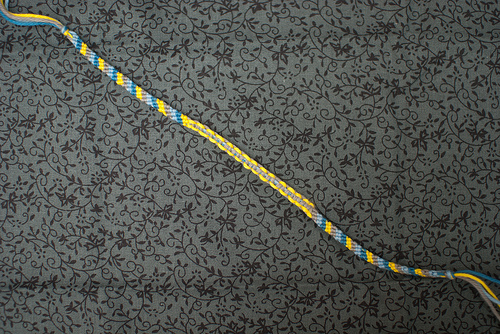 There were 4 of us there, ready to learn, which seemed to be a good number to ensure conversation and chatting was happening, whilst also ensuring that Amy, our instructor, could spot any floundering and leap in and help. We learnt how to do an overhand knot, and crucially learned how to position it in the right place, before moving on to cording using the double half hitch (what I'd used before for friendship bracelets) and finishing with the square knot (which was entirely new and really rather beautiful - see the grey and yellow middle bit in the photo below)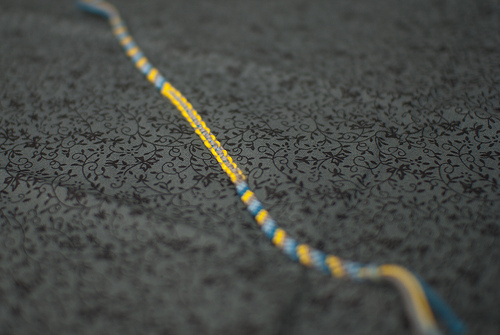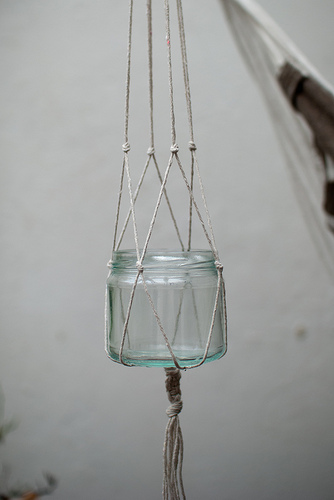 I left my taster session with a friendship bracelet, a plant pot (or more accurately a jam jar) holder, and lots of ideas (none of which involve macrame owls).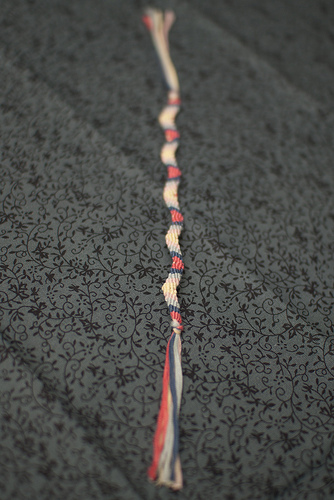 I've since made another friendship bracelet, just to try a few things out - as a child I never did work out how to reverse the stripes, so quite pleased to work that out for myself as an adult (see photo above with the directional changes). I'm planning to do another few of these to try out some other things and practice the square knot a bit more, but no elaborate huge projects in the pipeline. It's good to have a grasp of the basics and an idea of the possibilities though so I can potentially integrate macrame into my weaving.
Now, does anybody want a friendship bracelet or a plant pot holder?
comments powered by

Disqus