Ricefield Collective: I won a photo prize
Quite some time ago I spotted a kickstarter campaign for Ricefield collective - an organisation who were planning to take knitting needles and yarn over to the Philippines and teach people to knit. The aim was to give the Ifugao indigenous people some additional skills so that they could add to their household income through knitting as well as tending the rice fields. I liked the idea so I backed it, and ordered a hat in the process.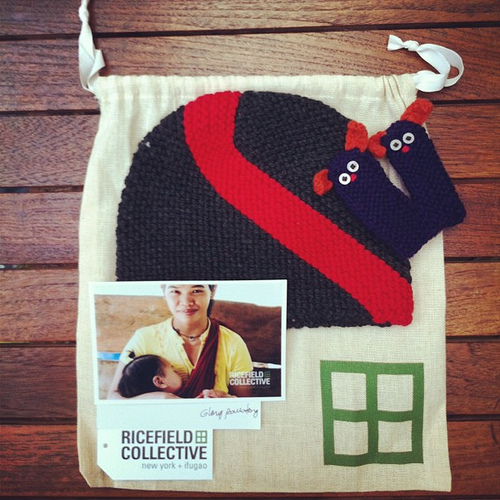 In early September my hat arrived. And along with it were some little finger puppets. As the hat (and puppets) arrived the day I was going to Wales for a holiday, I took the finger puppets along for the ride. And started to take photos of them in picturesque locations and post them on instagram. I have no idea why I thought this was a good idea, but it made me smile.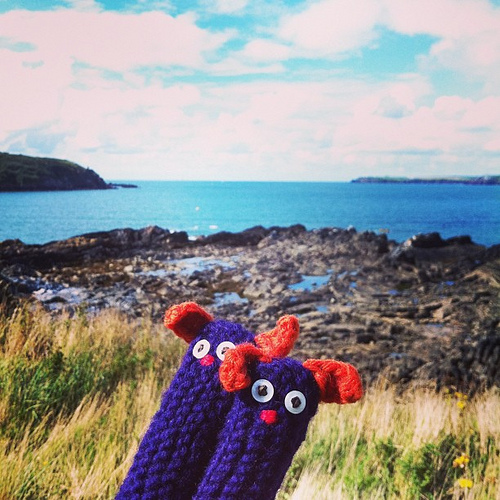 A little while later I noticed that other people had also done this, and that Ricefield Collective had decided to do a competition based on this idea. So, I took a few more, tagged them appropriately and thought little more of it.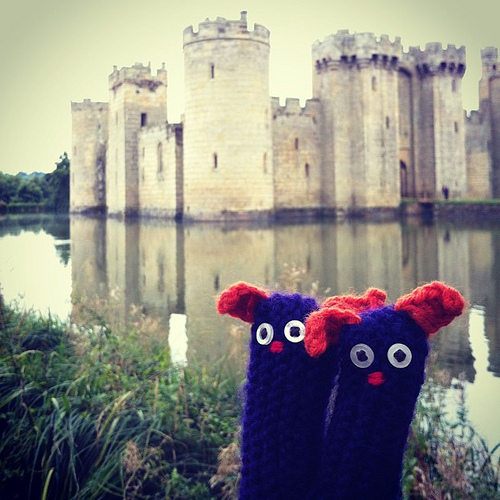 Until I heard that this photo had won me a prize (special thanks to Richard for being a great finger warmer model).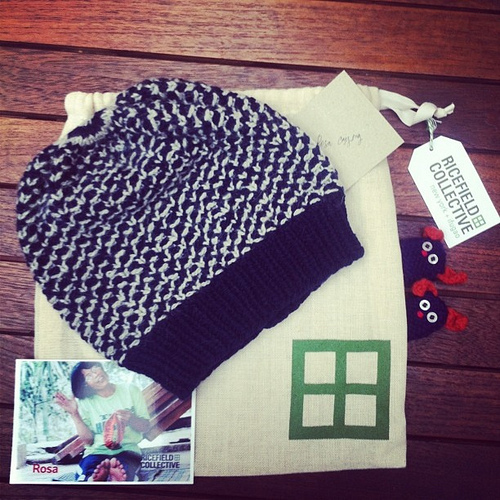 The prize arrived earlier in the week. It's another hat. This time a Dreamer Hat which isn't what I'd class as my kind of hat (being a beanie kind of girl really), and so isn't one that I'd have ever ordered, but that actually is growing on me. It feels really nice and warm, and seems to fit pretty well, so I'm planning to have it as my winter dog walking hat. Who knows, maybe it will become my kind of hat, and beanies will be a thing of the past! The items that the ricefield collective have produced are really well made, and the inclusion of the photo of the maker (Glory for my first hat, Rosa for the second) is such a nice touch, and a great reminder that there are real people, hand making these products.
This is such a nice initiative, and I'm pleased to be a supporter.
comments powered by

Disqus