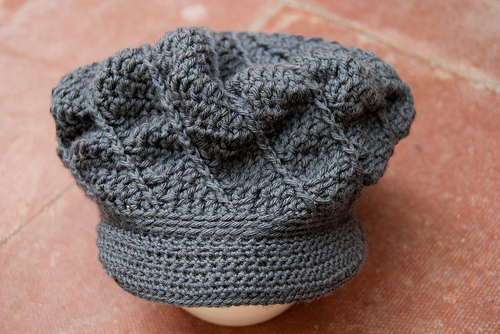 I love hats, and during autumn/winter/this summer I can often be found with a hat on my head. My hairdresser has strict instructions that no matter how she cuts my hair, it must be in a style that tolerates having a hat stuck on it. When I was planning a trip to Yorkshire with a friend I decided that I needed a wet weather project (given the state of the weather during the previous few weeks), and started looking for patterns for a hat. My friend pointed me at this and I decided to give it a go. It looked a bit complicated, but my friend is talented and said she'd help, so that was fine.
Fortunately, the weather was glorious and so the hat wasn't started, which meant I was on my own with it! A couple of weekends ago I was watching the Olympics and wanted a project to work on. I'd finished my previous crochet project and, as I've said before, I can't weave and do anything else, so I figured I'd start on the hat.
I was somewhat apprehensive as there were a lot of new things to learn for this project, but the internet was a great help. I sat down and learnt how to do front post double crochet (and love how it looks). I learnt how to do double crochet, and later single crochet, decreases.
The hat is made using Rowan DK Pure Wool in a lovely grey shade. I adapted the pattern in two places. Firstly I added an extra row of increases (and corresponding decrease) in the double crochet/front post double crochet main body of the hat as it wasn't measuring at 9" as per the instructions. Secondly, I added an additional row of the plain round as per the instructions "You can repeat this plain round if you want a deeper hat."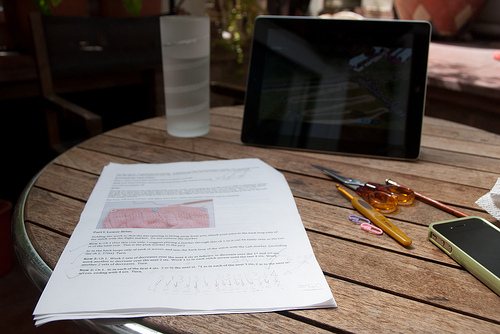 I found the brim to be the most challenging part of the hat, and ended up calculating exactly how many stitches should be in each row to ensure I got it right as it took me 3 or 4 attempts to get the lower brim correct. In the photo above you can see lots of pencil scribblings which was my calculations.
The only problem with the finished hat, is that it's a bit too tight. So, I have a couple of options, either I do something to try and stretch it, or I find someone with a smaller head and gift them it. Suggestions welcomed.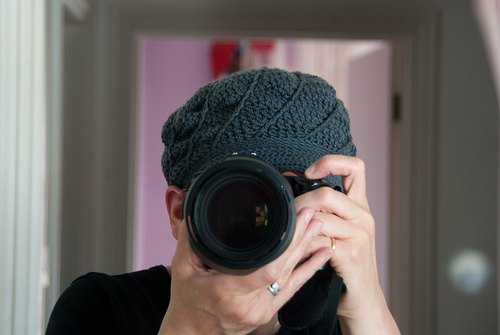 Either way, I'm certainly going to make another one, but I'll probably use a slightly bigger hook (5mm instead of 4.5mm) to ensure I get a better fit. I'm also wondering if I could drop the brim altogether and use the sizings as it is, possibly without the extra plain round, to make a beanie. All in all, pretty pleased with the result, and aren't going to be quite so intimidated by complex patterns, I love the colour, and love the style, it's just a shame about the fit.
comments powered by

Disqus