Heather's postcard 2013 365 project
In December last year I noticed that Heather was looking for people to send postcards to. As a frequent postcard sender but infrequent postcard reciever, I thought I'd sign up.
Heather tweeted and flickr'd the photo of the postcard being posted and then last week my postcard arrived, but as I was away for the weekend I didn't get an opportunity to photograph/blog about it. So I'm doing that now. Obviously.
Here it is on our mantelpiece: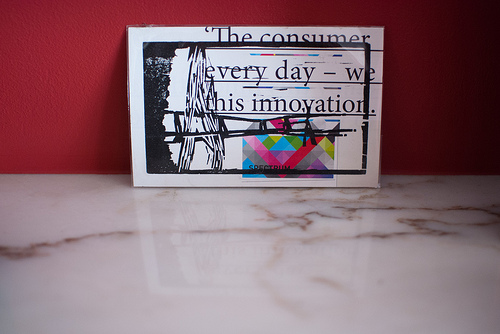 Thanks Heather, much appreciated! (And apologies it isn't a photo of me holding it, but it is in it's current resting place!)
comments powered by

Disqus