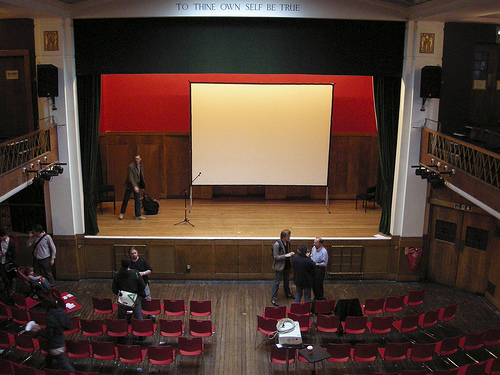 So, to summarise the previous posts and to reference the ones I haven't gone into more detail on, here's the list of talks from top to bottom (I hope!):

And that was that, a long day, really interesting, lots to take on board and think about.

Some notes I made about slides - the quality of which varied throughout the day:
put any text on the top of the slides so everyone can see it - some slides had key text at the bottom left-hand corner of the slides, which I couldn't see clearly. So a statistic that was supposed to be 95% of something-or-other actually read 5% to me - quite a different message
always put up a slide with contact details - name, email address, web site - possibly both at the start and end of the talk. Some of the names of the speakers were mentioned so infrequently, and quickly, that I didn't get them noted down properly and have had to do some guessing.

See my geekyoto photos
comments powered by

Disqus