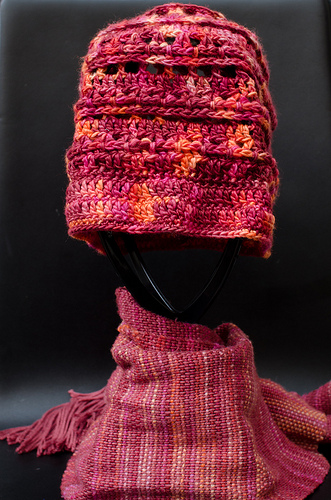 Even when I made my Sussex little waffle hat I wasn't overjoyed with how it suited my autumnal colours scarf. The scarf seemed to demand something more elegant. As I said in my blog post at the time, at least with some form of matching hat, the scarf was now usable. The hat has proved to be warm but quite heavy, especially in the rain.
I had a look around ravelry and found the Cardinal hat. It looked quite interesting. So I bought the Quick & Simple Crochet hats book and got to work.
It didn't take long to make, and is well described in the pattern. I used some more of the leftover Manos silk blend yarn, which is just a pleasure to work with. After less than a weeks effort I have a hat.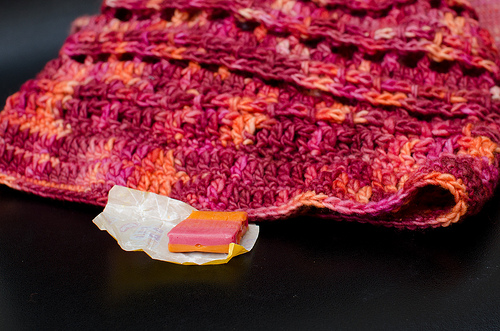 For Christmas a friend bought me a retro sweets hamper. Amongst the sweets were fruit salads. As I was eating the final ones the other day I realised that the colour of the sweet matched the colour of my hat. Hence its name of the Fruit Salad Cardinal hat.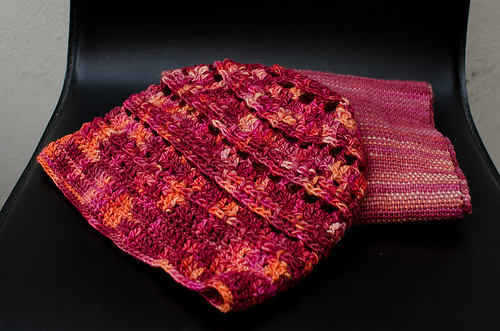 When comparing the scarf against the hat it strikes me how much more muted the scarf is with its russet warp. This is something I need to remember when planning projects. In this case it is not a problem.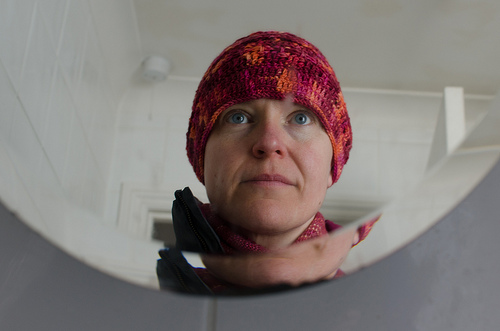 I have worn my new hat and it is soft, light and warm. It is perfect for this time of year when the early mornings and late evenings are still pretty chilly.
comments powered by

Disqus