From Hipstamatic to Lomography
A few weeks ago, Lomokev posted an article on his blog about the Hipstamatics exhibition in London. This intrigued me, so I thought I'd use one of my Wednesday afternoons off to go and take a look. The Orange Dot Gallery, where the exhibition is hosted, is small, and incredibly easy to walk past if you're not looking for it, it doesn't look like a gallery, being in the middle of a parade of shops. It was quite a lovely space, and I had the space to myself.
I know that there is a lot of love and hate for hipstamatic around photographers on the internet. Some people love it for its quirky effects. Others hate it for the uniformity of those effects. I go through phases as I do with most of my photography. Still, what better way to record my afternoon than via the medium of hipstamatic.
Chairs and hipstamatic prints - being the only person there, I got to stand back and get up close and really interact with the photographs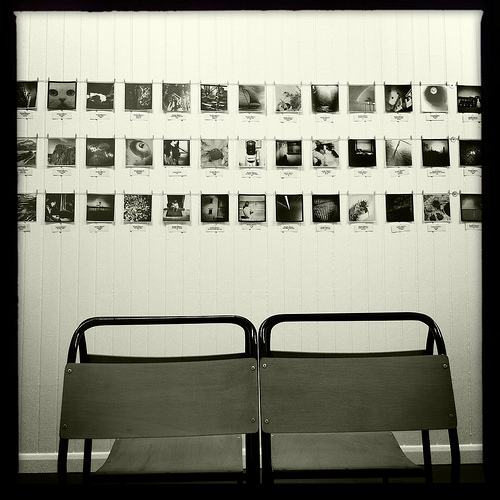 Hipstamatics hung - I loved the simple display method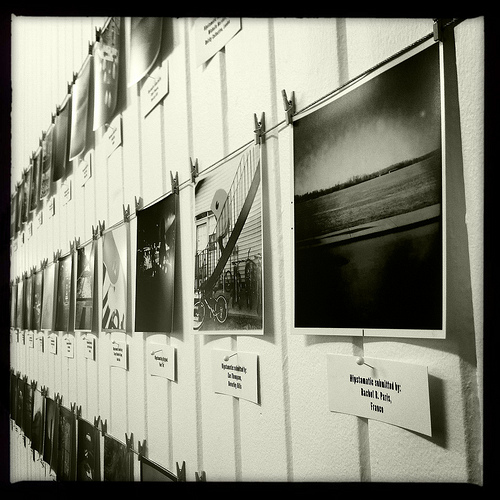 Hipstamatic of a hipstamatic - this was my favourite photograph (taken by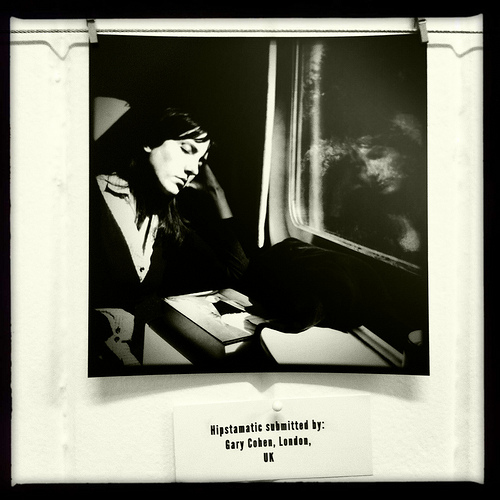 After leaving the gallery I headed back to Carnaby Street (via the stairs at Russell Square)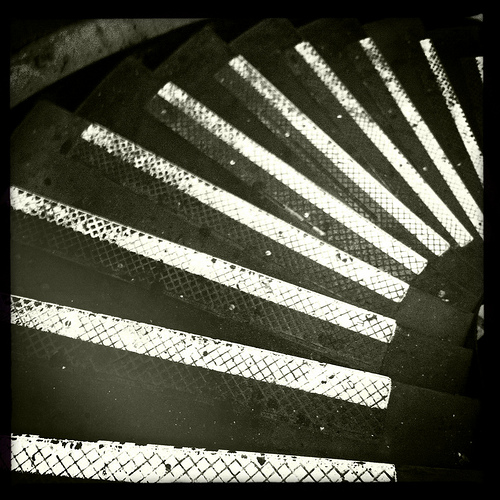 and to the Lomography Gallery Store for a browse (I managed to only leave with a book, and not an arm full of photographic equipment)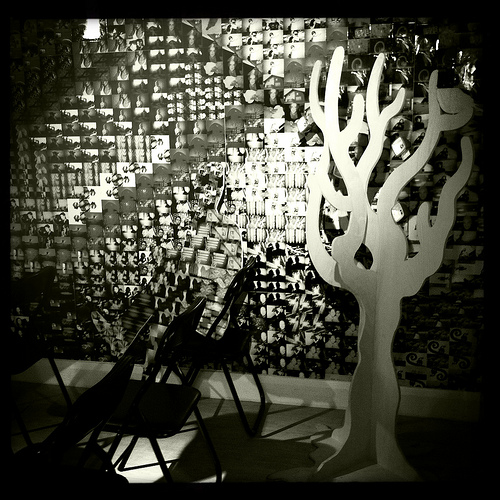 So from low-fi iPhone to low-fi film in a matter of hours
comments powered by

Disqus