Free range magazines: good place
A magazine I subscribe to got in touch about a new concept - free range magazines. Every two months they will send out a different independent magazine based on a theme. I liked the idea and signed up to the theme of "The Big Adventure".
The first magazine I received was Good Place. This is a lovely magazine combining some interesting stories with some remarkable photography.
It hasn't especially made me want to travel and visit all the places, but I have thoroughly enjoyed being an armchair traveller visiting them vicariously.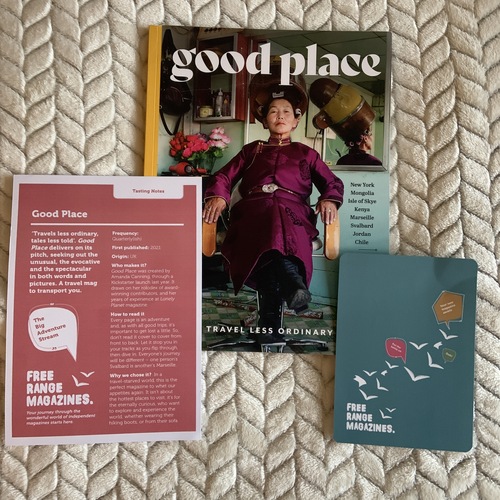 comments powered by

Disqus