For Christmas, a friend bought me a Felt French Hen kit. And she didn't just buy one for me, she bought three more of them for a couple of other friends, and for herself.
So, one Saturday afternoon a few weeks ago, the four of us had a zoom based crafternoon. At the end of that first session, I had two partially stitched hen shapes.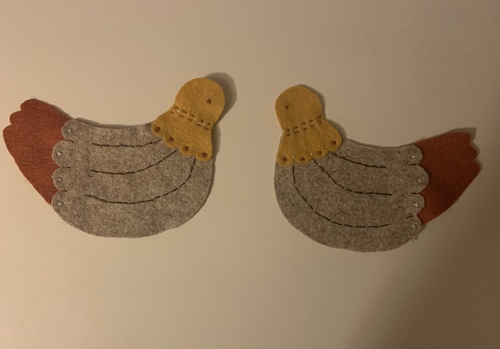 I had last Monday off to use up some holiday and gifted myself a solo crafternoon. I spent a bit of time playing with air-dry clay (of which more in a later blog post) and then sat in my window seat with the felt hen shapes, some threads and some podcasts. I had a lovely, gentle hour or so stitching feathers on. I found it to be very soothing.
Yesterday, in between clay pot painting, I stitched the hen shapes together. Again while listening to podcasts. And, again, I found it to be a gentle way to spend an hour or so.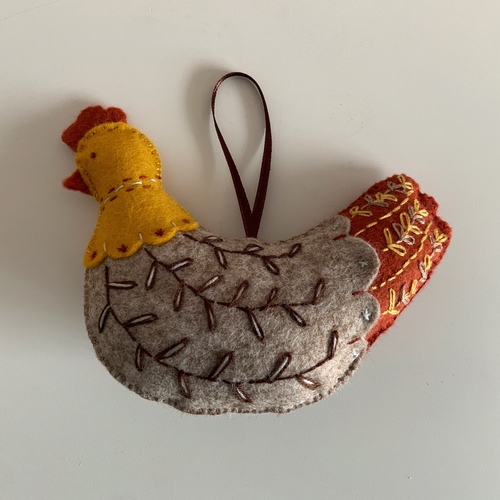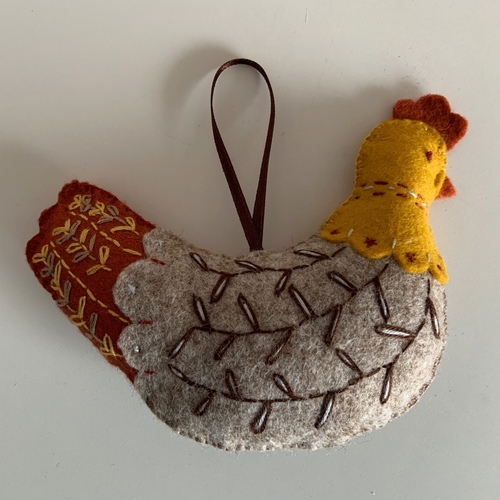 The finished hen is currently hanging from the doorknob of the wardrobe in my spare room. Which is also the room I've been working from since last March. It is right next to my desk and, hopefully, will be a pleasant thing to rest my eyes on from time to time.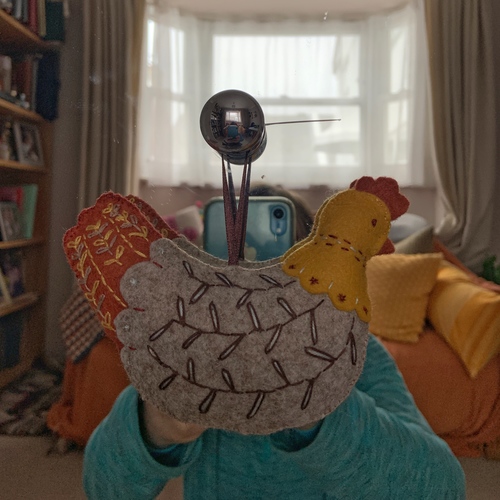 comments powered by

Disqus