Favourite upload of October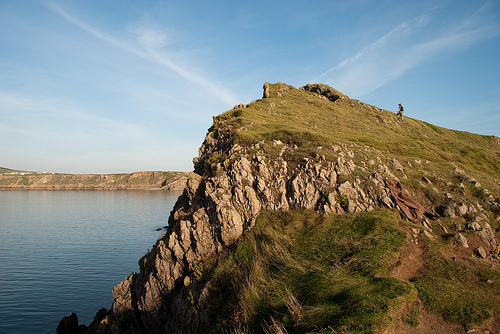 In October I uploaded 89 photos to flickr.

This photo is of Richard and Skitters on Worms Head Island near Rhossili, in the Gower peninsular in Wales.As with last months favourite upload it was taken during our weeklong holiday in Gower, Wales. (It has taken me quite a long time to work through all the photos I took making that trip eligible for 2 uploads of the month).This photo was taken with my Nikon d80, with my Nikkor18-200mm f/3.5-5.6G IF DX VR lens.I have chosen this photo for a couple of reasons - firstly it reminds me of a really lovely holiday, and includes Richard and Skitters, and secondly because I like the shape of the cliff and the way the roughness of it contrasts against the flat, calm sea.
comments powered by

Disqus