Week 6 has been a little more thinking about doing, and less feeling as Christmas activities start to appear. Notice the use of the words "thinking about doing". Nothing much has happened yet - but I've been using my recent creative phase (there are going to be a couple of hand-made Christmas presents this year) to its full and have made a few Christmas cards, decorated some tissue paper, and planned out (and bought) the Christmas decorations. So quite a bit of preparation.
I've also been fortunate to spend some time with dear friends.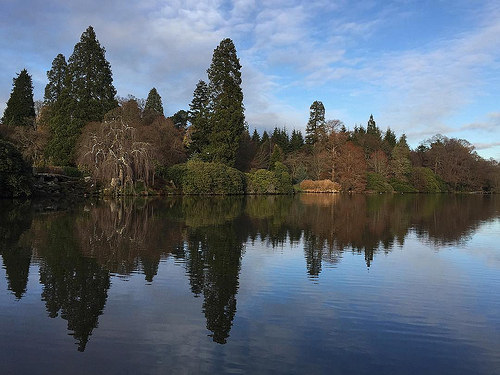 I spent Saturday with a friend I worked with over a decade ago at Sheffield Park and Garden where we caught up over a stroll and a scone.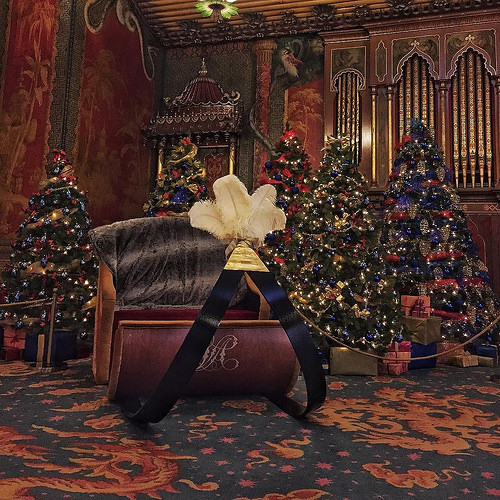 On Wednesday I went with a good friend to the Pavilion notionally to see the Austen exhibition, but we both got very distracted by the gorgeously decorated Christmas trees. I love the Pavilion. Such a bonkers and brilliant building to have on our doorstep. The display of photos from the buildings time as a military hospital for the Indian soldiers during the First World War made me stop and think. How utterly bizarre it must have been to be in your sick bed beneath a chandelier being held up by a dragon beneath a plantain leaf.
I was reminded of the exhibition from week 2, and my renaming of it as "Who you walk with alters what you notice". My experience of both of these places with those two particular friends felt very much like a shared experience. As we walked, we pointed out the things we were interested in, or that caught our attention and shared them with each other. Things that I wouldn't have noticed without them bringing them to my attention. Visiting the same place with other people, or even the same place with the same people but at different times will probably result in a different shared experience. How wonderful!
comments powered by

Disqus