Crocheted flowers, stars and bunnies
Whilst my second blanket continues to slowly increase in size, I wanted something to play with, so took a quick look for a pattern for a simple crocheted flower and came up with this one. After reading it and deciding that it looked pretty straightforward, I gave it a go. And then another go. And then a few more goes, using different sized hooks and different sized threads, and once even two threads together. I also worked out that I could use the magic circle method to start them off (for all but the smallest thread) and so sat down with a helpful youtube video and worked out what to do.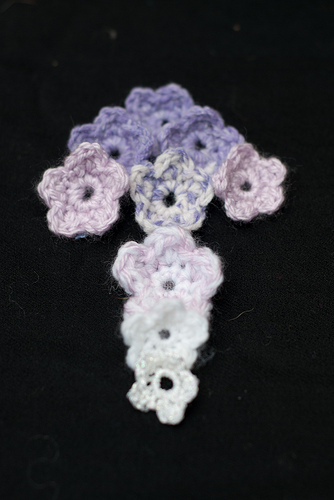 I needed to think of a use for these flowers, and so I came up with a plan to use some. A good friend of mine has a 3 year old daughter. So I thought I'd make her some flower adorned hair slides. I ordered the hair slides from ebay and then sat and waited patiently until they arrived and I could work out colours and sizes etc. The slides arrived yesterday, and so this morning found me experimenting and creating until I got a selection for me to choose from. I then had to sew them on, not my favourite passtime, but I think I managed reasonably well. The smaller flowers, which weren't magic circled to start had too big a hole in the middle for my liking, so I finished off with some cute star shaped buttons that I'd picked up the other day. I used one of the trial flowers as a decoration for a gossamer bag to store them in too.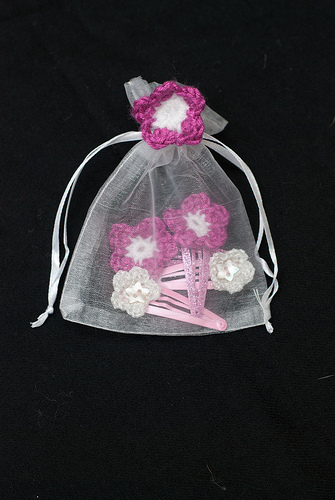 One of the other flower patterns I tried didn't turn out so well, but rather than throwing it away, I attached it to the dog's collar.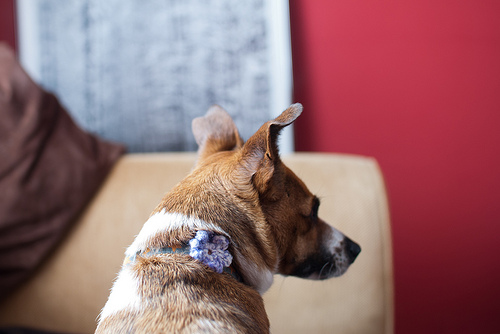 Richard pointed out that this might give the impression that she was a cutie to all, as opposed to being a sweetheart to her friends, and grumpy to everyone/everything else. He suggested a skull and crossbones (which I've started looking for but haven't found a winning pattern yet). I decided that as her collar is primarily decorated with white and orange stars, I should make a star for her collar. A quick google later, and I'd found this pattern which I experimented with and discovered that I liked it. When I was trying it out, I discovered that when only two arms of the star were made, it had a passing resemblance to a rabbit, so thought that I'd experiment with that too and with a bit of stitching managed to create something that looks a bit like a bunny - I even managed to get its ear to bend over too.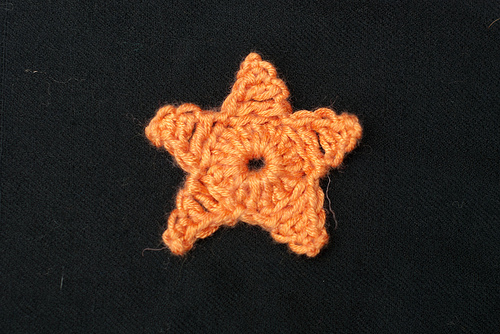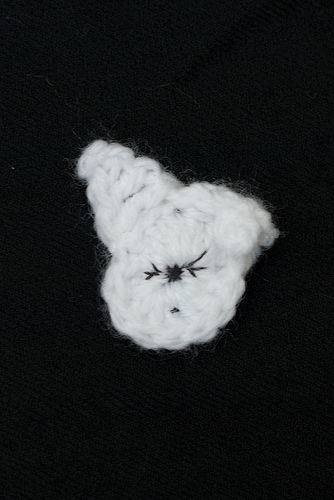 So, one bright orange star and one rabbit created to adorn her collar. Lucky dog!
comments powered by

Disqus