I downloaded the sample chapter for The Art of Noticing by Rob Walker last weekend. Having had a quick skim through it, I recognised an opportunity to notice things on my walk to the office. I sometimes walk along listening to guided vocals for choir, or listening to podcasts, but more often with my head starting to work through my work for the day.
This week I decided to attempt to make my walk to work more mindful, and to be deliberate about noticing things. Having visited Winkworth Arboretum last weekend, I decided to count trees.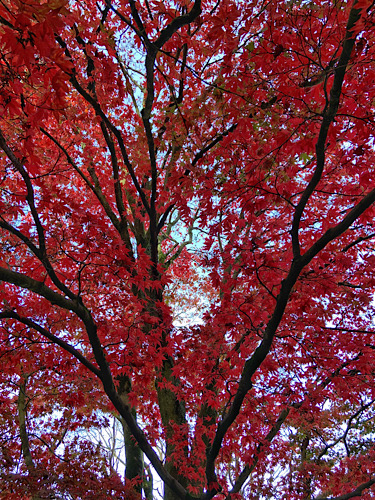 I made myself a couple of rules:
I must be able to walk underneath the branches of the tree
I can't completely go out of my way to collect more trees
On Monday, I took a fairly standard walk to work and counted 27 trees.
On Tuesday I made a couple of changes, and I think I got to 34 trees. (I got distracted at one point and may have double-counted a tree)
On Wednesday I made a few more changes and got to 41 trees.
On Thursday, I changed the start of my walk and passed beneath the branches of 59 trees.
So with a bit of careful observation, thought, and permission to change things around a bit, I doubled the number of trees I walk near on my walk to work. And I think I might still be able to combine a few of the changes from Wednesday and Thursday to get to at least 60. Amazing how much difference a bit of observing can make. Not to mention, I also arrived at the office with a smile on my face feeling grateful for the number of trees I can see if I just give my attention over.
comments powered by

Disqus