Brighton Marathon volunteering
I spent some of Friday at the Beach village for Brighton Marathon volunteering with the "t-shirts and goody-bags" section.
The site build had been delayed due to bad weather, and so the opening had been pushed back as well. We were basically in a bit of a construction site for some of the time. But we spent some of that extra time getting the area set up - moving boxes of t-shirts and hand-sanitiser and preparing dump sacks (for people to put their post-race bags into).
Once the doors opened, we had a bit of a rush for an hour or so before settling down to a decent stream. I was handing out the large t-shirts, and after a while, it became easier to spot the first-timers, and so, as long as there wasn't a crowd of people behind them, I could chat with them a little more. I heard a few stories about why people were doing the marathon and it was gorgeous to get that little glimpse into their motivation. They're heroes every one of them.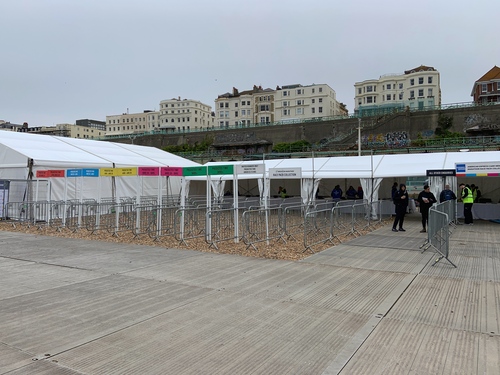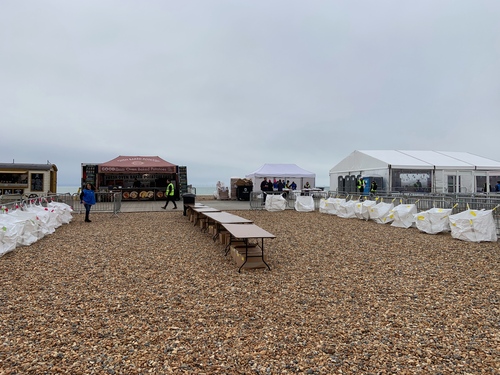 comments powered by

Disqus