AI helped me find and name a dog
A month or so ago I discovered the search engine Perplexity.ai and started trying it out. I'm still using it as I like the fact that it lists its sources and gives a summary of the findings.
A couple of weeks ago I asked it the question "What dog rescue centres are there in Sussex, UK?". Listed among the results was the Kit Wilson Trust for Animal Welfare. I'd never heard of them before but I took a look at their site and discovered a dog that sounded like a good match for us - Brie.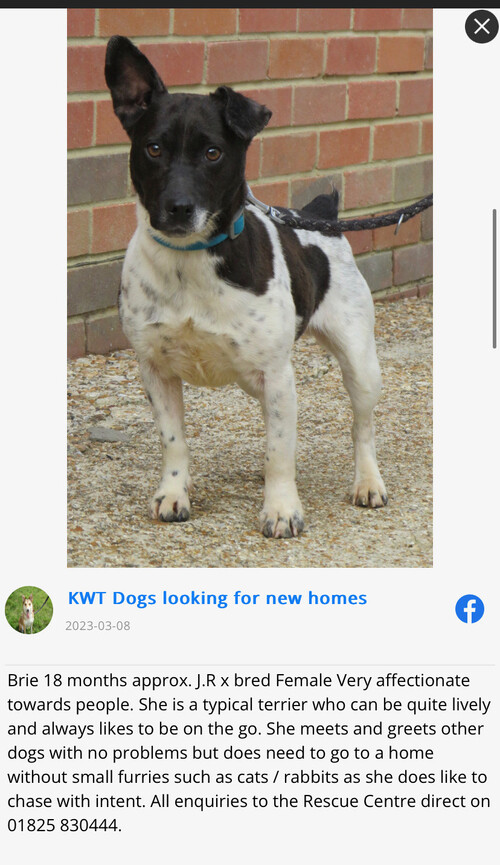 So I got in touch with them, filled in an application form over the phone, sent photos of our garden, and was invited to go in and meet her on Saturday, which we did. And then we went back on Sunday to spend more time with her before deciding that she would suit us well and we'd like to give her a home.
We weren't totally keen on the name Brie - she was named that as she was handed in just after Christmas and whoever was in charge that day was obviously still in a post-Christmas cheese coma. So I asked Perplexity.ai "What are fun names for dogs that sound like Brie but are less cheesy?" Among the results was Breezy. Not a bad name for a dog we thought. So I asked for another piece of information "Give me definitions of breezy". The third definition on the list was "Fresh, sprightly, happy, confident, and enthusiastic" which sounds like characteristics that I'd love to see Breezy develop.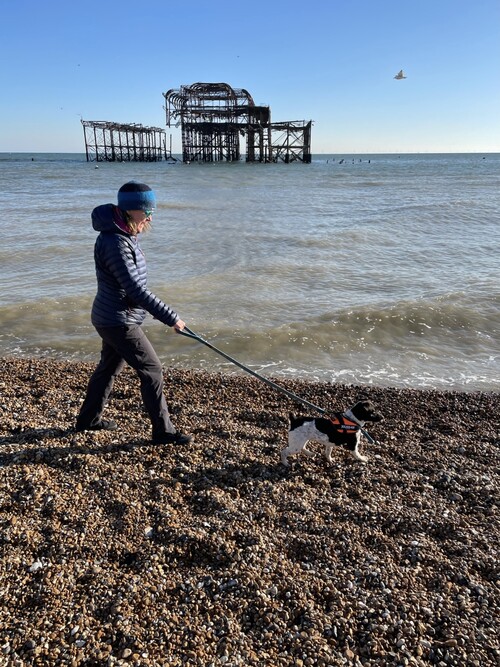 comments powered by

Disqus