St Leonard's Forest is in Sussex, so we're in the same county. But it felt a bit too far away to comply with the 'stay local' requirement of lockdown 3. We're now allowed to travel further afield, as long as we come back in the same day, So we went to the forest for a walk.
The forest is still mainly in winter mode. There has been some clearance activity since we were last there in early January, and some areas feel a bit thinner in coverage. It has also dried out a lot - there isn't as much unavoidable mud.
It was lovely to be back there. I've missed it.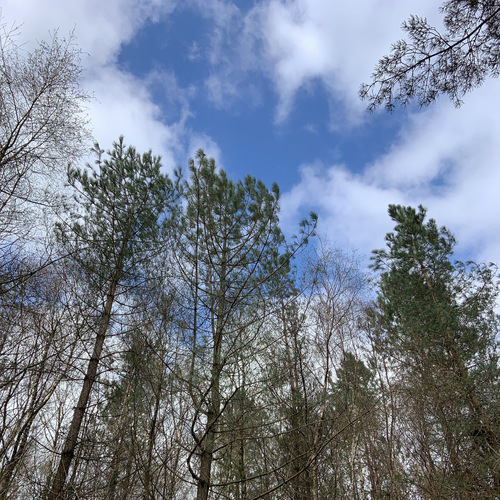 comments powered by

Disqus