For Christmas, Alex bought me a foldable me. I decided not to make it the minute it was handed to me (which took a little bit of will power - apparently I do have some) and thought I'd save it to the time between Christmas and New Year when I could appreciate it.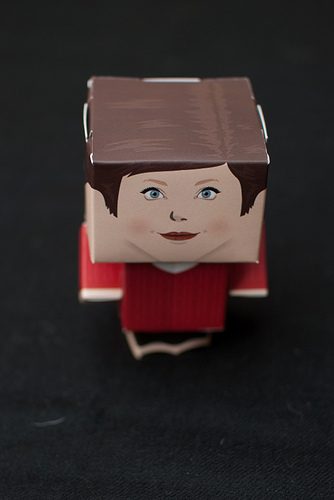 This morning I took some time and made myself in cardboard form. I referred to the how to video so that I didn't make a mess of it, and 20 minutes later, there I am. It was a bit fiddly in parts, and there seems to be a balance between making the folds really sharp and keeping it slightly rounded (it possibly didn't help that there had been a little bit of crushing on the card to start with which did impact the shapeability).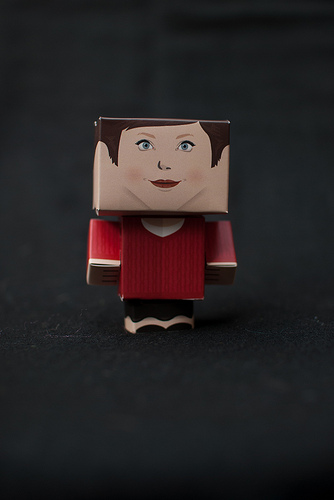 Not a bad likeness, and I'm definitely relieved that Alex was kind enough to ignore the grey bits creeping into my hair.
I just took it upstairs to show Richard, who took hold of it, me?, whatever and plonked me on the shelf above his desk. So, apparently, I'm going to be watching over him whilst he works. Nice!
comments powered by

Disqus