I spent Saturday at The Knitting and Stitching Show at Alexandra Palace. Like last year I had a list of things to look for or at. And like last year I stayed on plan and didn't behave too much like a child in a sweet store. When we arrived at around midday the show seemed busy, but the crowds soon thinned out.
I like how the weaving part of WP60 looks. It isn't sewn into a finished item yet but when it is it will be another Doni's Deli bag. But I like the pattern and I think it'll work well as a scarf.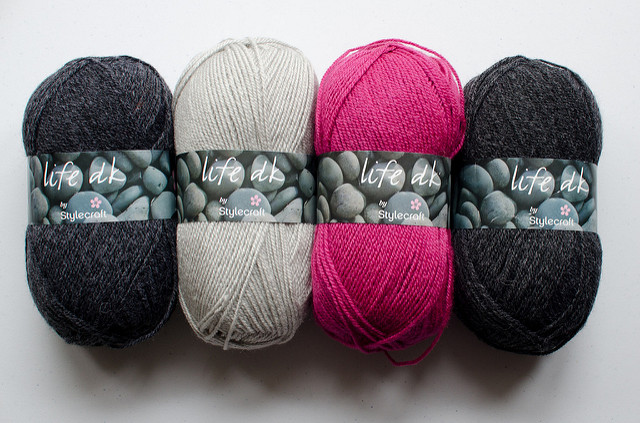 So I thought I'd plan that out and buy some yarn for it. I found some great colours amongst the Stylecraft stand and chose Life DK as it felt a little softer to the touch than the all acrylic option.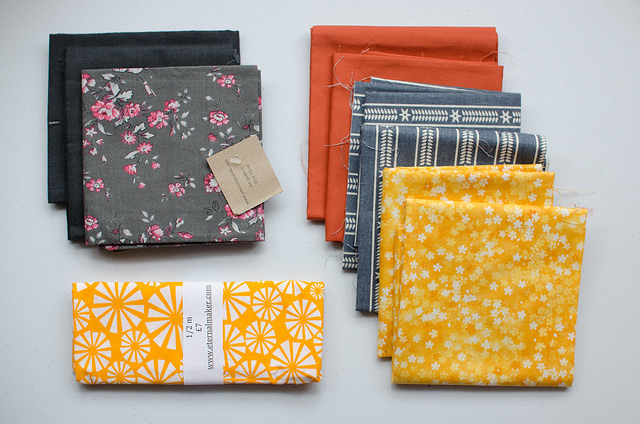 The other collection of things I bought was fabrics. The top left batch of greys and grey with flowers are to be the lining for the Doni's Deli bag I mentioned earlier. I bought the yellow piece at the bottom left to be the reverse of a cushion cover. But I'm not completely sure that the colour is right so I'll take a proper look at the weekend. And finally I bought a collection of fabrics at the top right that I plan to use together in a quilt. I don't know what the pattern of the quilt will be. But I want it to match the Rothko inspired cushion, and the chair back cushion.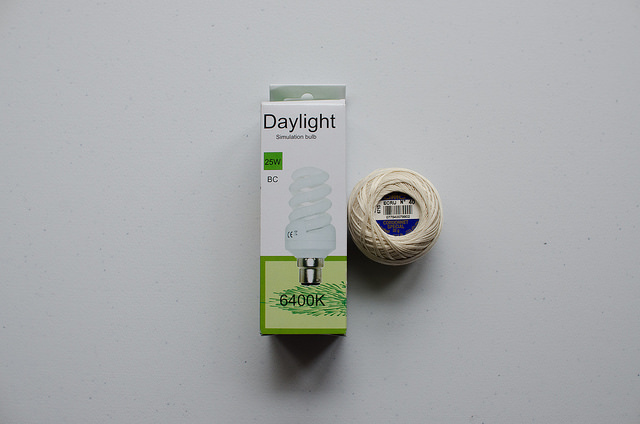 And finally I bought a couple of odds and ends. I almost bought an entire floor lamp but sense got the better of me. My craft space isn't well lit at present. And I'd been considering buying a lamp. But it occurred to me that changing the bulb in the normal light fitting might make a significant difference. Time will tell. The other oddity I bought was a ball of size 40 crochet thread. The plan is to use this for Tenerife Lace. A friend bought me a kit for my birthday and I've almost used up the thread that it came with (although I have no outputs worth sharing yet)
All in all a grand day out.
comments powered by

Disqus